KOLKATA:
A workshop by an RSS-linked organisation in Kolkata to share ancient Indian secrets of making "susantan" or super babies has run into complications.
Arogya Bharati, the medical wing of the Rashtriya Swayamsewak Sangh, called the event a 'garbh sanskar' workshop. The flyer for the two-day workshop said "Dr Karishma Narvin", a garbh sanskar specialist who is a a visiting lecturer at Gujarat Ayurved University, Jamnagar, would come to Kolkata to address participants.
Her colleague at the University, one Dr Hitesh Jani, who heads the ungrad panchkarma department, told NDTV over phone, "garbh sanskar can produce genius babies". While modern day genetic engineering was done "in vitro" or in a petri dish, he explained, garbh sanskar enabled "genetic engineering in vivo or inside the womb".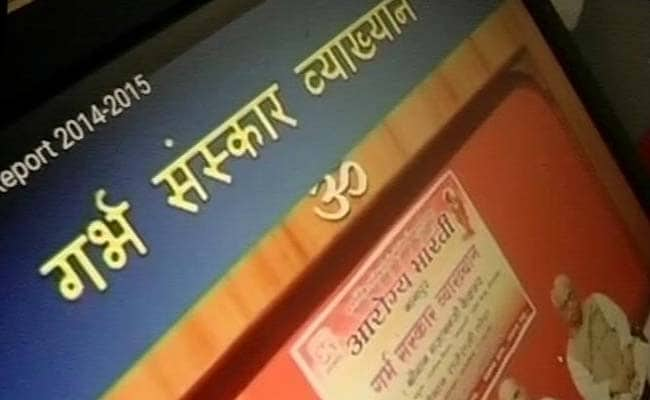 The fee for the secrets to get genius babies: Rs 500 for every couple.
As doctors in the city expressed shock, Bengal's Commission for Protection of Child Rights went to the high court on Friday, calling it unscientific and regressive.
The court didn't think there was enough material to prevent the workshop - to be held just a stone's throw from Chief Minister Mamata Bannerjee's residence - but it did set conditions: it allowed 'specialists' to give lectures over at two sessions over the weekend but they shouldn't get into "treating" the couples.
And no money could be charged from the couples.
"This is a victory of science versus superstition," Ananya Chatterjee, chairperson at the West Bengal Commission for Protection of Child Rights told NDTV.
Arogya Bharati lawyer Pranab Ghosh said that they would follow the court's directive. "The court said the lecture should be video-graphed and submitted to court," he said.
It isn't clear how many of the 50 couples that had enrolled for the workshop would show up.