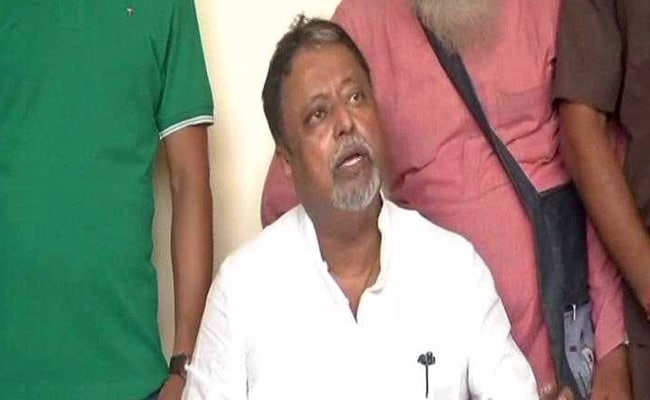 Kolkata:
A day after quitting the Trinamool Congress and his Rajya Sabha seat, Mukul Roy today said he had no plans to float a new political party.
Mr Roy, who is slated to visit the Election Commission, said he was not going there to talk about a proposal for a new party but to discuss upcoming assembly bypolls.
"Bypolls to two assembly seats in West Bengal will be held in November and I will request the EC to ensure that the elections are held in a free and fair manner. I will give my suggestions in this regard to the EC," Mr Roy, who was suspended by the Trinamool Congress last month, told a Bengali news channel.
Though Mr Roy refused to comment when asked if he would join the BJP, a close aide of his told news agency PTI he was likely to do so after Diwali.
"I don't want to comment on it," Mr Roy told the channel when quizzed about the BJP, but categorically denied any move to form a new outfit.
"I repeat once again I have no plans of floating any new political outfit," he said.
Meanwhile, suspended TMC law-maker Kunal Ghosh said Roy's role in connection with the Saradha, Narada and Alchemist scams should be probed.
Mr Ghosh, an accused in the Saradha scam, said he had submitted a petition to the CBI seeking joint interrogation with Mr Roy.
"I challenge Mr Roy to sit with me for a joint press conference on the Saradha issue," he said.
Asked to comment on Mr Ghosh's remarks, Mr Roy told PTI, "I want to reiterate that I will fully cooperate with the CBI and the ED. Whenever they call me for questioning I will appear before them."
The Narada scam refers to a sting operation in which TMC leaders were allegedly caught on camera accepting money, while the Saradha and Alchemist scams are chit fund frauds.