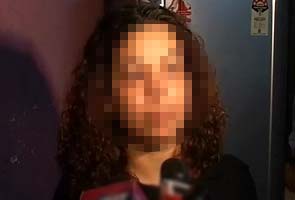 Kolkata:
The Kolkata Police has initiated action against two Sub-Inspectors of the Park Street police station who allegedly misbehaved with the rape victim when she went to the police station on February 14.
An enquiry had been ordered into her complaint which has now been concluded and the two policemen, Saikat Neogi and Manish Singh, have been removed from the police station.
Officially, the inquiry has been "closed" and departmental action is planned against them soon.
The incident happened on the night of February 5, when the victim was at a pub at Kolkata's famous Park Street. A man who befriended her at the pub offered her a ride home in his Honda City. When she climbed in, there were two men in the car. But soon, another three entered the vehicle. She was raped at gunpoint.
The victim filed her police case a few days later, on February 9. She says she had been traumatised by the event and needed some time to recover before going to the police with her story.
The victim, who is 37-year-old, alleges that the police mocked her when she tried to get a case registered. Officers allegedly used the fact that she had been at a pub to judge her character.
Three men were arrested on Saturday; two others are missing.
The media began reporting on the story last week. As the police announced that it was searching for the rapists, the Chief Minister said the case had been fabricated to malign the government, triggering a debate about her perceived insensitivity.