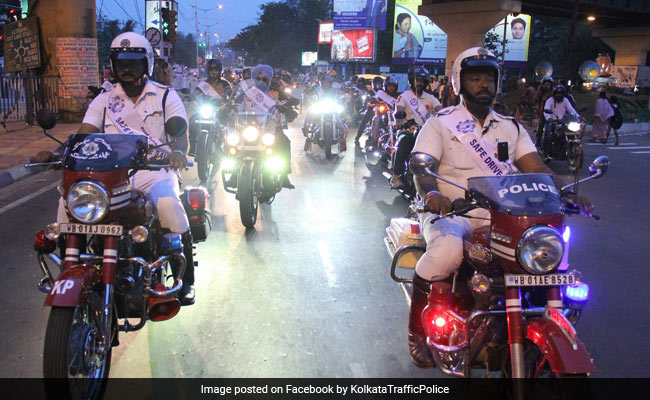 Kolkata:
Kolkata Police have introduced uniforms with LED lights attached to them for traffic police officers, who toil after sunset, especially during winter. The "body lights" will help drivers spot the officers from a reasonable distance and cut the risk of fog-related road crashes.
According to a senior official of the Kolkata Traffic Police, the LED-studded uniforms will ensure safety of traffic police personnel on stretches that are dimly lit, accident-prone or remain shrouded in fog.
"The LED lights were introduced almost a year ago to ensure safety of our traffic police officers. These lights will also help drivers spot our officers during the winters when fog and smog make visibility difficult," the officer said.
He said 1,000 red-and blue LED shoulder lights have been distributed among sergeants deployed on thoroughfares and 3,000 more will be doled out to traffic constables soon.
Explaining the functioning of the LED lights, the officer said drivers will be able to spot the officers from a distance of 500 metres. These LED lights are set on the epaulettes of the uniforms. The lights keep blinking, making it easier for motorists to control their speed, the officer said.
Welcoming the move, a sergeant posted in the central part of the city said, "We are happy that the government is taking this positive step for us. Our safety is always a matter of concern and the LED lights on our shoulders is definitely a good move."