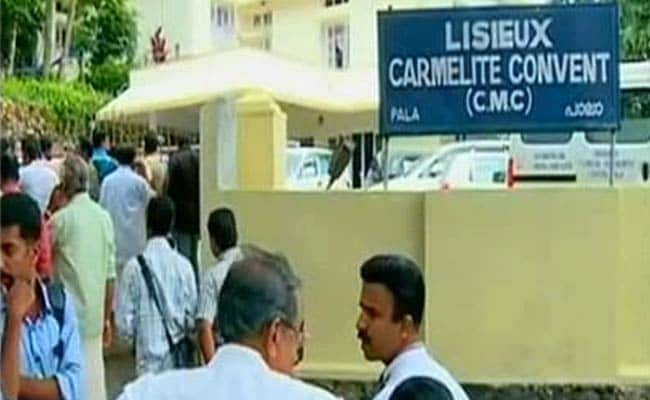 Kottayam:
Police on Wednesday claimed a breakthrough in the case of alleged murder of an elderly nun at a convent in Pala near Kottayam last week.
Police said they have identified one Satheesh Babu from Kasargod, a habitual drunkard, as the assassin of 69-year-old sister Amala in her Lisieux Carmel Convent.
A lookout notice has been issued for him. His photographs were also released by police. They said Cyber Cell's help was sought and it was found from the mobile signals that Satheesh Babu was in Pala in the initial hours after the incident.
Police said he visited a friend who was admitted in a hospital in the neighbourhood of the Convent before committing the crime.
He went missing from Pala and it was found from his mobile signals that he was in Changanacherry near Kottayam after the incident. Later his mobile remained switched off.
Police suspect that Satheesh Babu is a serial offender targeting convents.
They cited a recent complaint filed by another convent in Bharananganam near Pala, which said two mobile phones were stolen from there and that after detailed investigation it was found that the phones were used by Satheesh Babu on various occasions.
His friends who were questioned by police revealed the way in which he operates, they said.
Sister Amala was found dead in a pool of blood in her convent room on September 17.
A deep injury with a sharp edged weapon on her back and minor wounds were found on her forehead, police had said.
Suspecting that it is a case of "unnatural death" police had immediately constituted a team of officials headed by Pala Deputy Superintendent of Police Suneesh Babu to probe the case.