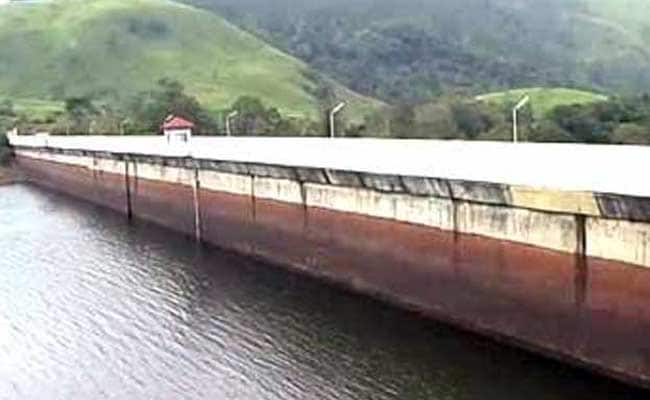 Thiruvananthapuram:
Kerala today asserted that construction of a new dam is the only solution to resolve the dispute over the contentious Mullaperiyar dam and said it will take up this demand with the Centre.
"The present agreement with Tamil Nadu is for 999 years. Can anyone say that the present century old dam will be safe till then. A new dam is a must either today or tomorrow. What we want is let that new dam be today," Chief Minister Oommen Chandy told reporters at a press conference after a cabinet meeting.
"Construction of a new Safety Dam is the only solution and the state will take up this matter with the Centre," he said.
The state's declared stand was "water for Tamil Nadu and Safety for Kerala" could be achieved through this process. The Centre only has to accord sanction for the new dam, he said.
Mr Chandy also said that the dispute in other inter-state water issues is either on the quantity of water to be shared by each state or water not released on time.
"But here Kerala has never put any hurdle in providing water to Tamil Nadu. Our argument is only on the safety aspect of people of the state," he added.
The Chief Minister also said Kerala would take both administrative and legal routes to find a solution to the Mullaperiyar issue.
The reservoir issue came to the limelight recently after water level at the reservoir, situated in Idukki district, reached the Supreme Court permitted level of 142 feet.
The rise in water level had caused fears of the safety of people living downstream on Kerala side and six spillway shutters were opened on the night of December 7 to release excess water.
Yesterday, Kerala had expressed strong protest and anxiety over Tamil Nadu's "indifferent" attitude and said the state would be taking legal options.
It had decided to file a petition in the Supreme Court complaining that reservoir supervisory committee had opened the dam shutters and released water to Periyar river on December 7 night without the mandatory 12 hours prior notice to Kerala.
Mr Chandy had also sought the intervention of Prime Minister Narendra Modi to resolve the decades long inter-state dam dispute, saying he would take up this issue during his Delhi visit on December 9 and 10.
Meanwhile, State Water Resources Minister PJ Joseph requested the Centre to accord sanction for the new dam proposal of the Kerala government.