Highlights
Thomas Chandy is Kerala's richest lawmaker, has 92 crores declared wealth
He is accused of illegally grabbing Alappuzha land marked for paddy field
Thomas Chandy belongs to Nationalist Congress Party, ally of ruling CPM
Thiruvananthapuram:
Thomas Chandy, Kerala's Transport Minister, has resigned amid allegations of corruption and after being sharply rebuked by a court, which dismissed his petition yesterday. He is the third minister to exit the Pinarayi Vijayan cabinet since the Left-led government came to power last year.
Mr Chandy, Kerala's richest lawmaker with Rs 92 crore in declared wealth,
is accused of grabbing farm land illegally.
He told a TV channel after attending a cabinet meeting this morning that the Chief Minister didn't ask for his resignation but because of a coalition partner's "adamant stand", he had asked him to "consider" it.
A government official had said in a report last month that land marked for paddy fields had been illegally taken over by a resort owned by the minister.
Mr Chandy, 70, had challenged the incriminating state government report in the High Court.
The court yesterday tore into the minister, calling it "extremely improper" that he petitioned against his own government: "The act of the minister amounts to violation of collective cabinet responsibility," it said.
The legal reprimand reinforced opposition calls for Mr Chandy's resignation.
The minister, a three-time legislator, had said before the court hearing: "If there is an observation against me in the verdict, no doubt, I will quit."
Mr Chandy belongs to the Nationalist Congress Party, an ally of the CPM, which leads the coalition government in Kerala. bThe party has only two legislators in the state.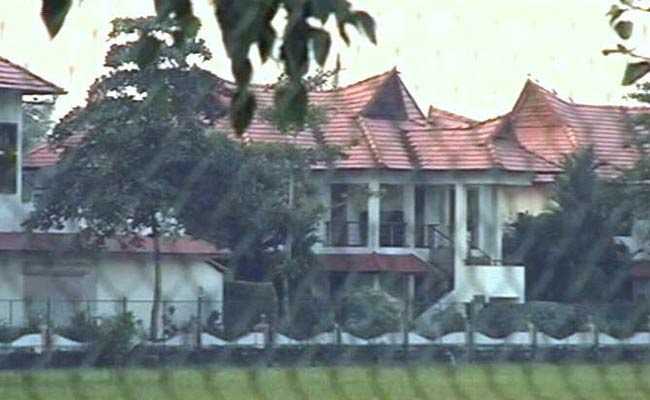 The land at the centre of the charges is near the backwaters in Alappuzha district, around 150 km from Thiruvananthapuram. District collector TV Anupama had said in her report that Mr Chandy's Lake Palace Resort had diverted a stream and taken over farm land to build a road and a parking lot.
A whistleblower and former Left supporter, Vinod, had first alleged that the businessman-turned-politician's company had been illegally developing another patch of land along the lake Vembanad, one of the largest in India.
Mr Vijayan took over as Chief Minister last year; two ministers have been forced to quit since then. EP Jayarajan quit over alleged nepotism. AK Saseendran from Mr Chandy's party was recorded allegedly having phone sex and the conversation was aired on a local channel. Mr Chandy had replaced him in the cabinet in April.