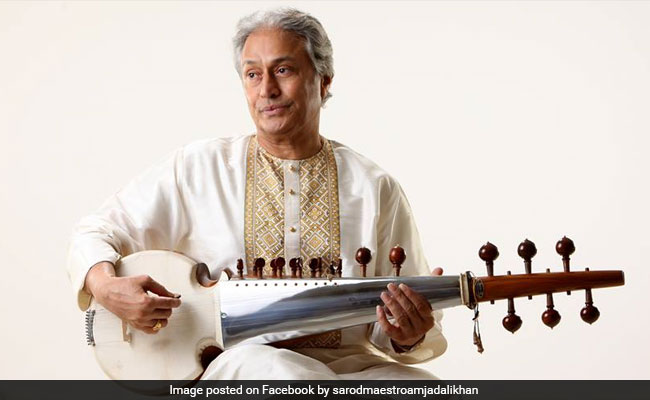 Thiruvananthapuram:
Amid reports that CPI(M)-led LDF government was reviewing the decision to allot land to sarod maestro Amjad Ali Khan for setting up a music academy in Thiruvananthapuram, Kerala Chief Minister Pinarayi Vijayan today said the government was not against the academy project and offered all support to the musician.
Mr Vijayan informed the Assembly that the government's approach was to extend all support to the maestro.
"Everyone shares similar sentiments on this issue. Kerala's reputation will go high if a maestro like Amjad Ali Khan begins a music academy," he said while replying during the Question Hour.
The government's decision was to continue all help without causing any inconvenience to the sarod legend, the Chief Minister said.
Tourism Minister A C Moideen said the state government was viewing the contributions of Mr Khan with great respect and hopeful of utilising the services of the music maestro.
"The government is not against the music academy project and we have not taken any stand against it," he said.
The government wanted some clarity whether the land would be utilised for the purpose it was assigned, he said.
Some media reports claimed that the LDF government was re-examining the decision of the previous UDF government on handing over about two acres of prime land at nearby Veli, a tourism hot spot, to Khan for setting up the international school of music.
The previous Oommen Chandy government had in September 2015 sanctioned two acres of land, part of the 25 acres of Veli Tourist Village being developed by Tourism Department.
The foundation stone for the music school was laid in the presence of Mr Khan a few days before the LDF government took charge.