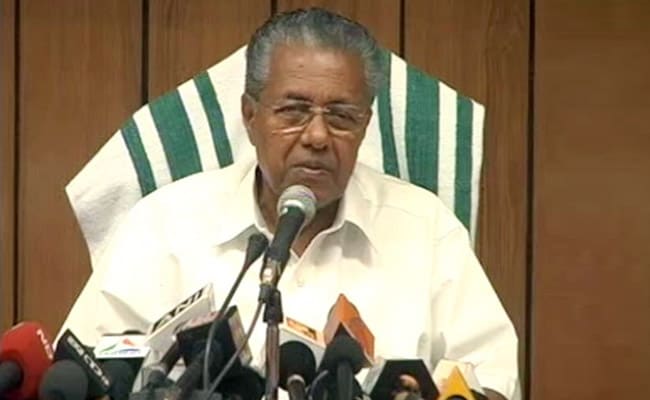 Thiruvananthapuram:
With various types of fevers affecting over two lakh people across Kerala and leaving more than 100 dead, an all-party meet today appealed to the public to join the government's massive cleaning programme to check further spread of the disease. The meeting, chaired by Chief Minister Pinarayi Vijayan, appealed to the people to make the three-day sanitation drive from June 27 a success besides sustaining the drive for good.
The cleanliness drive is aimed at removing the garbage piles in public places and to clear the mosquito breeding sources, stated to be one of the major reasons for the spread of fevers including dengue and H1N1.
All people including ministers, lawmakers, political leaders, socio-cultural activists, NGOs, government staffers, students and police personnel besides the general public were asked to take part in the state-wide sanitation drive.
Talking to reporters after the meeting, Mr Vijayan said the government would ensure the participation of private hospitals also in the treatment of fever.
"The government will ask the private hospitals not to send back any patients without giving them treatment," he said.
Functioning of government hospitals would also be strengthened by ensuring that doctors remain there in the afternoon hours also, Mr Vijayan said adding the service of retired doctors too would be requisitioned to meet the emergency.
Opposition leader Ramesh Chennithala, LDF convener Vaikom Viswam, KPCC president MM Hassan, BJP state president Kummanam Rajasekharan and health minister KK Shylaja were among those who participated in the meet.
In a Facebook post, Chief Minister also urged people to keep away from spreading unscientific information regarding fever and its treatment.
According to health department figures, as many as 2,10,450 people, belonging to different age groups including women and children, have been affected with the viral fever across the state in the last six months. A total of 121 persons have succumbed to various types of fevers since January, it said.
Of the 121 people, 55 died of H1N1, 14 due to dengue, nine due to Leptospirosis, 28 of various other fevers, the figures revealed.