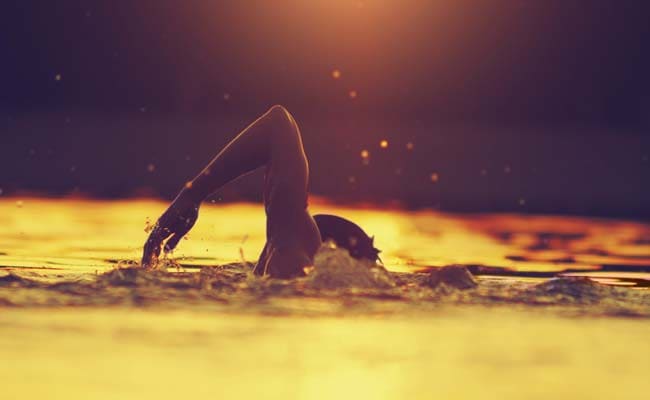 Alappuzha, Kerala:
A 51-year-old differently abled swimmer has started training to swim non-stop for 25 km in an effort to campaign against terrorism.
ED Baburaj's left hand became incapacitated after a fall when he was 11-years-old. He makes a living by selling LIC policies.
However, he never let his disability come in the way of his love for swimming.
Last year, he was notified by the URF Asian Records -- an Asian record book published in India -- when he swam 10 km at the widest part of the Vembanad lake.
Mr Baburaj said his new agenda is to create awareness that terrorism will destroy mankind.
"I thought I will do my bit and swim 25 km non-stop from Champakulam till the finishing point of the prestigious Nehru Boat Race finishing point," Mr Baburaj said.
Talking about his rigorous training, he said, "These days I swim a few hours in the morning starting at 6 am and also a few hours in the evening. On the D-day I plan to enter the water at 6 am and reach the finishing point around noon time."
Mr Baburaj's mentor is B Padmakumar, a leading physician who is monitoring his fitness on a regular basis.
Mr Baburaj last year, through his swimming efforts, qualified for the International Wheelchair and Amputee Sports Federation (IWAS) World Games that was held in Sochi in Russia, but since he could not raise around Rs 3 lakh for his travel and other expenses, he could not attend the event.