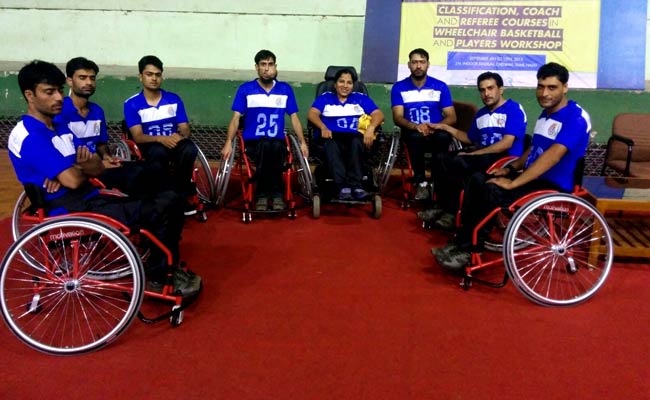 Chennai, Tamil Nadu:
Differently abled woman banker Madhavi Latha's success story is inspiring hundreds of physically challenged people to turn achievers through sports, the woman with 80 per cent disability, is now a national champion in Paralympic swimming.
It was during a hydro-therapy session that Madhavi, the Associate Vice President of a multinational bank, discovered her passion for swimming. Soon, she won over a dozen gold medals which included two national, and three state championships.
The 45-year-old has motivated over 250 differently abled people to take up sports over the past few years.
Madhavi told NDTV, "My victory in swimming completely changed my perspective on life. Earlier I thought I could use only my intelligence. Now I'm confident I can achieve anything in a different way".
The champion swimmer has also set up a trust "Yes We too Can Do" to promote sports among the disabled.
She has also formed the Wheelchair Basketball Federation of India, and is currently training around 50 differently abled people in the sport. "In a team game like basketball, we develop leadership skills too which is very important," explains Madhavi.
Among the trainees are a few ex-servicemen, who were injured while on duty. Former army personnel, Thirukumaran says, "I want to try and win a medal for India. I want to wrap myself with the national flag, at the victory stand".
There is also a small group from Kashmir. One of them, Wasim Ahmed is on a rehabilitation programme after a spinal injury. He shares "There are army personnel, police, business people and even a carpenter. I feel a lot confident now and want to move forward in sports now".
An American Coach from Colorado in the US, Jess Markt, has been roped in to help the team hone their skills. He told NDTV, "They are natural players and competitors with a ton of potential. The country will soon be able to see their display".