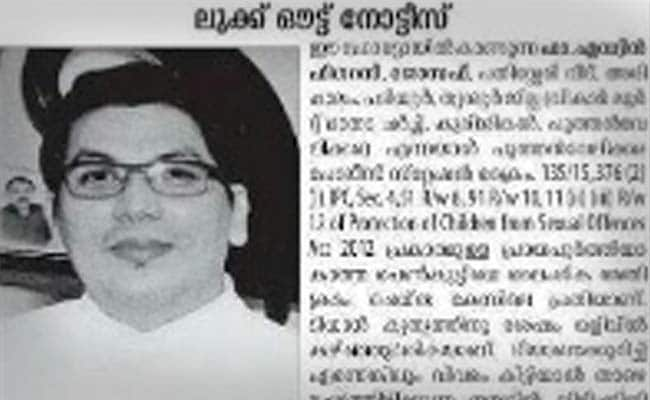 Kochi:
Roman Catholic Church in Kerala is waiting for "directions" from the Vatican after taking initial action against a priest based on Canon law for allegedly raping a teenaged girl earlier this year.
Police had on Sunday issued a lookout notice against Father Edwin Figarez, a priest attached to the Lourdes Matha Church, Puthenvelikkara in Ernakulam district after Kerala High Court rejected his anticipatory bail plea.
The priest, who remained underground to evade the police, has been missing ever since the High Court rejected his anticipatory bail plea on May 5.
A spokesperson for Kottappuram Diocese said Father Figarez has been "suspended for the time being" from parish services after a pastoral commission appointed by the Bishop prepared a "preliminary report" about the alleged incident of sexually assaulting the 14-year-old in a church complex between the month of January and March this year, mostly when she came for confession.
"The report has been sent to the Congregation for the Doctrine of the Faith (CDF) in Vatican which looks into the cases of sexual abuse of minors by priests. They may appoint another Commission to further probe the matter. We are waiting for directions from the Vatican," Kottappuram Diocese Spokesman Fr Rocky Roby Kalathil told PTI.
"He (Figarez) is still a priest. For the time being he is suspended based on Canon law. Further decision will be taken by the Congregation for the Doctrine of the Faith in Vatican," he said.
Father Kalathil, however, said the Church is not expecting a "sudden decision" from the Holy See.
Meanwhile, police, who are finding it difficult to trace the priest, rejected the theory that Father Figarez went abroad using a fake passport. His passport has been confiscated soon after the High Court rejected the priest's bail plea.
Police sources said they are conducting probe into the case in many places including Bengaluru to nab the accused.
In her complaint, the girl's mother alleged that the priest abused her daughter many times when she sought his services for confession.