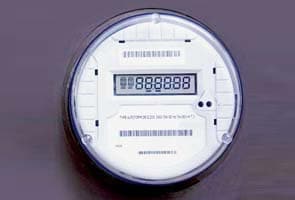 Bangalore:
While the much-hyped Rs 100-crore smart grid pilot project is yet to take off in the city, the Bangalore Electricity Supply Company (BESCOM) is now planning to introduce smart meters that will give consumers the option to monitor and control their power consumption online.
In 2009, BESCOM announced that it will be taking up the implementation of a smart grid pilot in the city, but the utility is still working on the details of the project.
According to BESCOM sources, the smart grid will take at least three years to become operational.
Thus as a precursor to the smart grid, BESCOM is now planning to introduce smart meters only on project basis in residential areas. Speaking to MiD DAY, Syscon Hefcom Smart Solutions Pvt Ltd, a city-based company that will be taking up the job of installing smart meters, said that the first pilot project would be in residential areas.
"We are keen on a mix of residential and commercial areas," said Kasturi Rangan, Director, Syscon Hefcom Smart Solutions Pvt Ltd.
According to these companies, the smart metering system will help reduce electricity bills by 15 to 20 per cent.
"We have a consumer interface unit (CIU), which can be effectively used by the consumer to monitor each one of the appliances for power consumption.
The CIU displays power consumed in real time. If a TV is switched on, you will get to know the additional load. Consumers become conscious of their consumption. Statistics abroad have shown that smart meters have helped consumers reduce their bills by 15 to 20 per cent," added Rangan.
Recently, BESCOM invited various stakeholders and technology providers to discuss on the installation of smart meters informing them about the project.
"Once we decide on a residential area for our pilot project, we will then start replacing the present electricity meters with the smart meters there," said P Manivannan, Managing Director, BESCOM.
The smart meters will cost around Rs 5000, however, BESCOM is planning to collect the money on the smart meters on installments over a period of two years, Manivannan added.
Fact file
Smart Meters are the primary source of information to manage a Smart Grid. It displays the energy consumed on an LCD, and transmits readings to remote management server.
In addition to measuring energy used, electronic meters also record other parameters of the load and supply.
They also support time-of-day billing, for example, recording the amount of energy used during peak and lean hours.
Smart Meters are remotely configured to operate in pre-pay or post-pay mode and could be re-configured remotely at any time.
Rs 5,000
The amount of money that Bangaloreans will have to shell out for the Smart Meters
24
The number of months in which the amount has to be paid to BESCOM