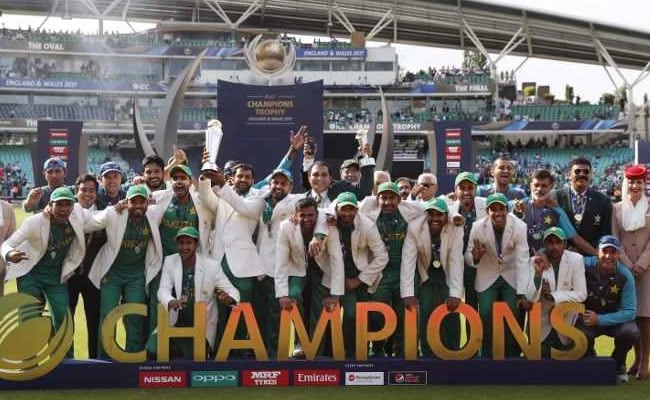 Bengaluru:
Three men arrested in Karnataka's Kodagu district for bursting crackers to celebrate Pakistan's victory in ICC Champions trophy, have been accused of attempting to hurt religious sentiments. The police said they will not get bail, since the offence comes under a non-bailable section.
The arrests in communally-sensitive Kodagu were made on Monday after two BJP workers lodged a complaint with the police. The arrested men's families said they were celebrating Pakistan's victory over India. In a first in the history of Champions Trophy, Pakistan had beaten India by 180 runs to lift the cup on Sunday night.
A senior police officer of Kodagu, Rajendra Prasad, said the men had been bursting crackers on the highway between Kushalnagar and Sontikoppa. "There was a possibility of it leading to communal tension so they were arrested," he said. The men - Zaheer, Riyaz, Abdul Sammad-- are currently in jail. A fourth man, Muneer, is absconding.
Tough charges of sedition had been levelled against 15 men arrested in Madhya Pradesh for cheering Pakistan during the cricket match. The state police have now withdrawn the charges and accused them of disrupting communal harmony.
The crackdown on Pakistan fans comes as the Minorities Commission Chairman made some tough comments on the subject. Gairul Hasan Rizvi, who was appointed last month as the chairman of the National Commission for Minorities, said those who celebrated Pakistan team's victory should be shipped out to Pakistan.
"Some people in India reportedly likened Pakistan's victory to Eid before Eid... those who feel happy about Pakistan's victory should go and live there, for their hearts lie in that country," he told journalists during a viist to Uttar Pradesh.
Arrests after India-Pakistan cricket matches have been frequent over the recent years.
In 2014, around 60 college students from Kashmir were arrested in Uttar Pradesh on charges of sedition. Though the sedition charge was withdrawn later, they are still accused of promoting enmity between two groups. On that occasion too, India had lost the Asia Cup.