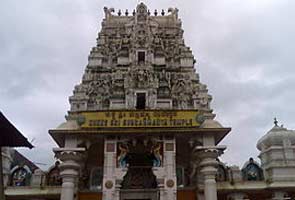 Bangalore:
The BJP government in Karnataka is mulling a ban on "made snana", an annual religious ritual in which people roll on left-over food consumed by Brahmins to fulfil vow at a famous temple in the state.
Leaders of various Dalit organisations have been demanding a ban on the ritual saying it hurt their sentiments. They contend that such customs were increasingly being used to subjugate Dalits and were foisted on them in the name of tradition.
The ritual is observed at the famous Kukke Subrahmanya temple in Dakshina Kannada district during 'shashti' festivities.
Karnataka's Social Welfare Minister A Narayanaswamy told reporters that he had directed the department officials to submit in next four days a detailed report. After it receives the report, the government would take a decision on the matter, Mr Narayanaswamy said.
More than 2,000 devotees took part in the ritual on the concluding day of three-day festival held at the temple on November 30. The ritual is held as part of a vow for fulfillment of wishes.