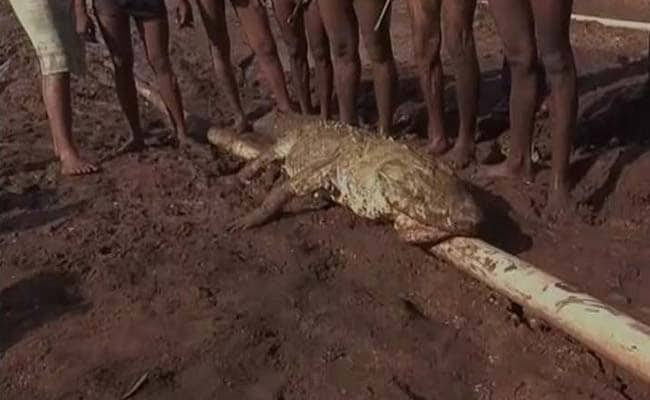 Karnataka:
Local farmers of a village in Karnataka's Bagalkote district, on Monday, stripped down and crawled into the mud, gingerly approaching a crocodile trapped in slush near the Krishna river. The crocodile, which lay motionless, was surrounded by villagers --several of them - who cautiously waded into the mud. It was dead.
The men, after making sure there was no danger, pulled it out of the slush and poured water on it in an effort to save it - the video of which was aired on several regional channels. But the crocodile could not survive the ordeal.
Upset farmers, unable to save the animal, blamed its death on politicians saying that the lack of release of water from the Koyna Dam in Maharashtra into the Krishna river had resulted in the hardship of many farmers. This happened in Korti village of Bilagi taluk in Karnataka.
Last year, a similar video had emerged from north Karnataka. But that footage showed men viciously beating a crocodile with stones and bricks to death, which was in stark contrast to these farmers who tried to save the crocodile.