Highlights
Karnataka to share less water with Tamil Nadu but for 5 more days: Court
Citizens can't become a law unto themselves: Top Court to Karnataka
Protests in Karnataka after Supreme Court modifies its last week's order
Chennai:
In the Cauvery river dispute, Karnataka has to share less water with Tamil Nadu but for five more days, the Supreme Court said on Monday, modifying its last week's order.
The court also used strong words to criticise Karnataka for using people's protests to argue its case. "Citizens cannot become a law unto themselves. When a court passes an order, it is the duty of citizens to obey it... It is the obligation of the executive to see that it is complied with in letter and spirit," it said.
Shortly after the court's rebuke, violence erupted again on the streets of Bengaluru and protesters burnt and damaged vehicles, vandalized shops and threw stones at buildings.
Karnataka had said that it cannot release 15,000 cusecs of water daily till Thursday - as the court had ordered on September 5 - because it has hardly enough water for farming or even drinking after poor rain. It also argued today that Tamil Nadu's claims of "agony" are false.
The court has now asked Karnataka to release 12,000 cusecs of water but till September 20.
The court refused to make any more changes after Karnataka argued that it would end up giving more water than it had originally been asked to.
Protests have been seen in both states over the Cauvery dispute. This morning, the Woodlands hotel in Chennai - owned by a Karnataka company - was attacked allegedly by a fringe Tamil group. The attackers broke glass panes and windows and allegedly left pamphlets warning of retaliation if Tamils were targeted in Karnataka.
Five tourist vehicles from Karnataka, including two buses, were vandalised in Tamil Nadu's Rameswaram.
The attacks followed anger over an online video that showed a
Tamil engineering student in Bengaluru being slapped, kicked and humiliated
by a group over his social media post on the Cauvery dispute.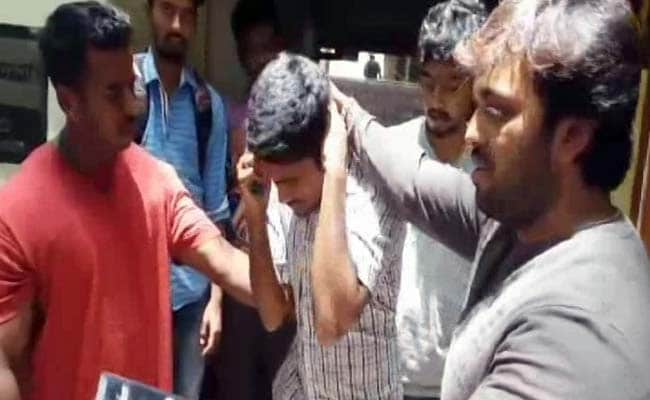 The police said they found out about the attack only when the video went viral online. The group reportedly let off the young man, who was born and brought up in Bengaluru, after he apologised.