Bengaluru:
Highlights
Clash in Karnataka between BJP's Yeddyurappa and Eshwarappa
Yeddyurappa accused of being dictatorial as BJP president in the state
He says rival Eshwarappa's frequent conclaves are "anti-party"
Weeks after the BJP lost two crucial by-elections in Karnataka, the party is not exactly comporting itself with politically correct behavior. Two rival camps, each headed by a formidable leader, have asked party president Amit Shah to penalize the other.
Karnataka will elect its new government next year. The BJP hopes to displace the Congress to reclaim the only southern state it has ever governed. BS Yeddyurappa, 73, who has a considerable mass following and the support of his powerful and wealthy Lingayat community, has been declared the presumptive Chief Minister.
"We can live with all that, but not his dictatorial approach," said KS Eshwarappa, who has emerged as Mr Yeddyurappa's most senior in-house critic. At a meeting in Bengaluru today, he said, "When Amit Shah declared Yeddyurappa as the party president and the next Chief Minister, we were happy, but if you (Yeddyurappa) act as you want, we can't sit quietly."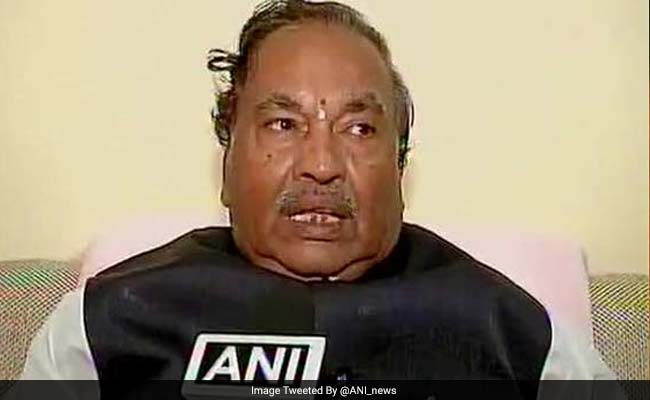 The genesis of the conflict lies in Mr Yeddyurappa allegedly overlooking long-term party workers - including Mr Eshwarappa - for important party positions while favouring his own loyalists.
The convention was an "anti-party activity" concluded Mr Yeddyurappa and warned of consequences. "We are bringing everything to the notice of the party central leadership. They are also taking note of it and they will take an appropriate decision," he said.
One of his supporters was reportedly pushed when he spoke in favour of Mr Yeddyurappa at the gathering today.
The BJP won Karnataka in 2008 but its term was stained by corruption scandals involving Mr Yedduyrappa, who was forced to step down as Chief Minister, after which he founded his own party. It failed to have any impact and he returned to the BJP ahead of the national election in 2014 with the guarantee that he would be its main man.
Mr Eshwarappa, who derives his power as a leader of the Kuruba backward caste, founded in December what he described as an apolitical forum to unite Dalits and backward classes - a politically crucial coalition - and held conclaves in different parts of the state, declaring this would boost the party's popularity, though it also helped him to assert himself. Mr Yeddyurappa promptly asked leaders who joined these meetings to explain their participation.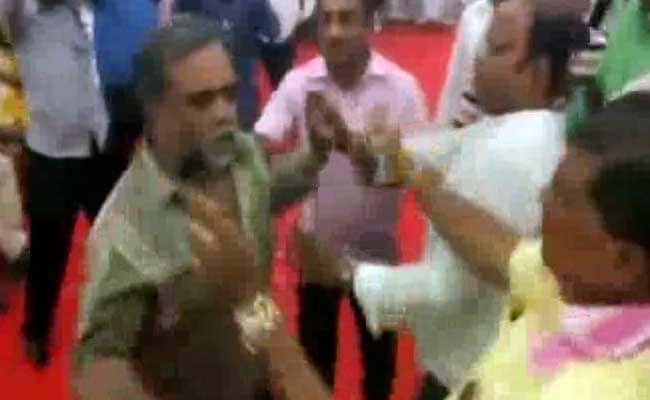 In January, Mr Shah summoned the rivals to Delhi and asked them to make nice.
"You call us anti-party or whatever you want, but our blood won't change... we will not go to any one at any cost, we will not join another party or form another party," said Mr Eshwarappa, indicating he is not threatening to split the party.
Get Breaking news, live coverage, and Latest News from India and around the world on NDTV.com. Catch all the Live TV action on NDTV 24x7 and NDTV India. Like us on Facebook or follow us on Twitter and Instagram for latest news and live news updates.