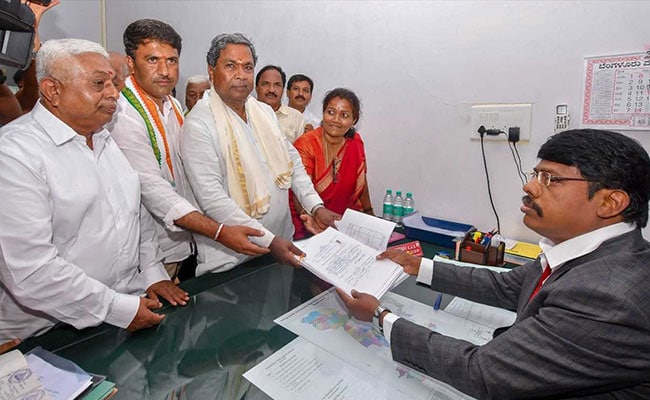 Bengaluru:
Karnataka Chief Minister Siddaramaiah will be filing his nomination from a second seat - that of Badami in north Karnataka - for the assembly elections to be held in May. His official schedule indicates he will file the papers on Monday.
The chief minister is
already contesting from Chamundeshwari in Mysuru
, his home district, after giving up the ticket for his current seat of Varuna for his son. There has been speculation that Chamundeshwari would be a tougher fight than Varuna.
The chief minister, talking to NDTV before the final decision to contest in a second seat had said, "It is not that I am interested in contesting in Badami. The leaders from North Karnataka particularly, they wanted me to contest from Badami. According to them, if I contest in Badami, it helps neighbouring constituencies and helps the constituencies where 50-50 chances are there."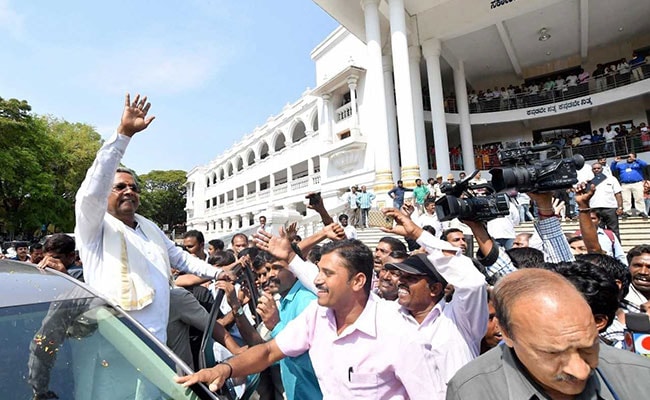 Asked if it had anything to do with insecurity about Chamundeshwari, he said, "I am not at all afraid of this constituency. I am not scared. Five times I have won from this constituency. Of course, since last two times, I got elected from Varuna. Even though I did not contest from this constituency, I have been in touch with the people and the leaders."
The opposition would be keen to defeat the Chief Minister in Chamundeshwari. Siddaramaiah told NDTV, "It's not the first time they are telling this. They have tried once, they have failed. In 2006 election, when I joined Congress party, I resigned my membership and contested in the elections. Mr Kumaraswamy was the Chief Minister. There was a coalition government. Both the parties put together a single candidate to defeat me. And Kumaraswamy as a CM with moneybags sat here for 15 days. Deve Gowda, former Prime Minister, he was also sitting here for 10 days. But they tried and they failed. I got elected."
The Election Commission has recommended that candidates not be allowed to contest more than one seat, but Siddaramaiah said, "It is nothing to do with Election Commission."
The opposition has said this was a case of lack of confidence on part of the Congress and the chief minister. BJP spokesperson, S Prakash, said, "The decision of Siddaramaiah to contest from two seats, clearly indicates that he is in a state of panic. His defeat in Chamundeshwari is certain. He has lost confidence in facing the people of Chamundeshwari and hence he has chosen to run away to Badami and file his nomination."
The ticket for the Badami seat had earlier been announced by the Congress for Devraj Patil. Siddaramaiah
filed his nomination for Chamundeshwari on Friday
.
Karnataka
will hold elections for its 224-seat assembly on May 12
and the result will be announced three days later.