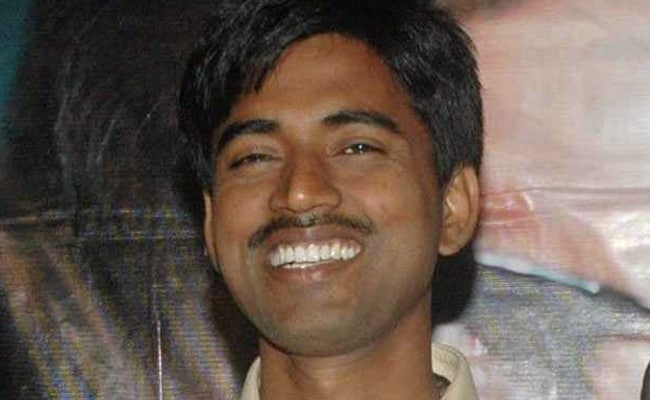 New Delhi:
What would you do if you win a Rs 3.6 crore jackpot? Sushil Kumar, the 2011 winner of Kaun Banega Crorepati (KBC) season - V will soon embark his journey as a government school teacher. Sushil Kumar, who got Rs 3.6 crores after taxes from his Rs 5 crores prize money, has recently cleared the
Bihar's Teachers Eligibility Test
(TET).
With his new government job as a school teacher, Sushil Kumar, India's first winner of popular television programme Kaun Banega Crorepati, will be earning Rs 18,000 as a monthly salary.
Sushil Kumar hails from Motihari, Bihar.
The Hindu
reported last month that Sushil Kumar has been involved in teaching of around 40 poor dalit students at Machargawa Panchayat in Kotowa block, a few kilometres from his home, for free.
"I enjoy teaching them," he told The Hindu.
When he won the KBC, Sushil Kumar was working as a
computer operator
at Mahatma Gandhi National Employment Guarantee Act office.
High on emotion, excitement and drama, KBC had registered highest TV ratings when 'aam admi' Sushil Kumar won the Rs 5 crore jackpot in 2011. When Sushil Kumar won the top prize, it was telecasted in two parts - November 1 and November 2. Both episodes bagged the maximum eyeballs, breaking the television rating (TVR) records.
What did Sushil Kumar do with all the KBC money?
Though
he faced with some initial difficulties in getting the money
, Sushil Kumar was presented a cheque of Rs.3.5 crore by KBC host Amitabh Bachchan during an awards function in December 2011.
He built a double storied house with a part of the KBC money and now his whole family - 19 member family- lives there.
"Ever since I got the money, my first priority was to have my own house and have my family live under one roof. A three-storey house is getting constructed and it will be ready in the next few months," he had told IANS in July 2012.
"I also bought a plot of land in Motihari in my mother's name and helped my brothers and a few other relatives to set up their own businesses," he told The Hindu.
He also started a cabs business in partnership with a friend in Delhi and bought some shops in Motihari town. The also deposited the rest of the money in bank, on which he earns a decent interest.
Click here for more
Education News