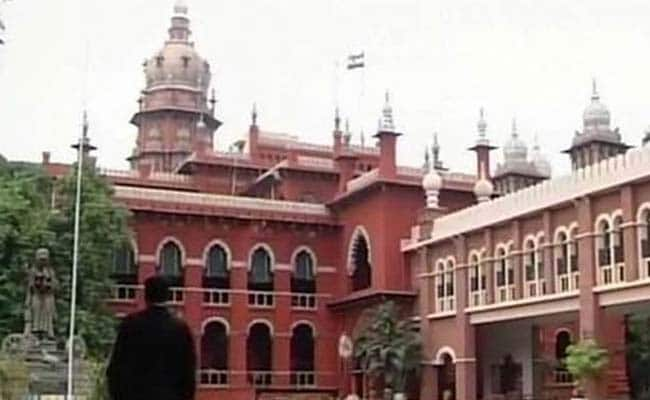 Chennai:
The Madras High Court has granted an interim injunction restraining Tamil Nadu government from insisting that teachers clear Teachers Eligibility Test (TET) in a single attempt to continue in service. Justice T Raja was hearing a petition filed by one R Sathiamurthi, BT Assistant (Science), SKDJ Higher Secondary School, Thiruverkadu, here challenging the directive of the Principal Secretary, School Education Department and Director of School Education that teachers pass TET in one attempt to continue in service.
The petitioner, while referring to the amendment to the provisions of RTE Act, 2009 to provide time till March 31, 2019, submitted that in the interest of justice, it is just and necessary to restrain the School Education Department from insisting on passing TET in a single attempt to continue in service pending disposal.
Sathiamurthi claimed that as per a February 11 2011 notification of National Council for Teacher Education and a November 15, 2011 Government Order issued by the School Education Department, respective governments should conduct TET at least once each year.
Therefore, it is mandatory for the government in Tamil Nadu to conduct TET every year, he contended.
Also, the petitioner claimed if necessary, more than one TET examination could be conducted within a single year.
Stating that the Tamil Nadu government last conducted TET in 2013, the petitioner said it had not done so in subsequent years and no valid reason had been given.
As TET was not held, teachers who had not cleared the test but had educational qualification as per Special Rules were appointed.
The petitioner submitted that subsequent to the orders passed on a batch of petitions dated January 24, 2017 and to provisions of RTE Act, 2009 with reference to the time limit fixed to acquire the minimum qualification prescribed by the Academic Authority had extended up to March 31, 2019 by amending the provisions of RTE Act.
He submitted that TET is not conducted by the respondent (State government) every year as mandated by NCTE rules. In fact the test was not held for the years 2014-15 and 2015-16.
In respect of the Centre's guidelines TET had to be held at least twice a year, whereas Tamil Nadu government had not even held it for three years as required under law, he said.
In such a situation, the Director of School Education on March 1 issued a directive, asking teachers to clear TET
(conducted on April 29 and 30)
as a single opportunity in order to continue in service, he said.
Click here for more
Jobs News
(Except for the headline, this story has not been edited by NDTV staff and is published from a syndicated feed.)