New Delhi:
The Supreme Court today directed the technical education regulator AICTE to decide the issue of regularising and ensuring timely payment of salaries to staffers in all private engineering colleges in the country. A bench of Chief Justice J S Khehar and Justice D Y Chandrachud disposed of the petition that had raised the issue of non-payment of salaries to the staff in these colleges and asked the All India Council for Technical Education (AICTE) to treat it as a representation.
"Having given our thoughtful consideration, we are of the view that at the present juncture, it will suffice if a direction is issued to the petitioner to submit a paper book of the writ petition to the secretary of the AICTE.
"The AICTE shall treat the same as a representation, and shall take a conscious decision in respect of issues canvassed and take such remedial action, as may be called for, in consonance with the law," the bench said.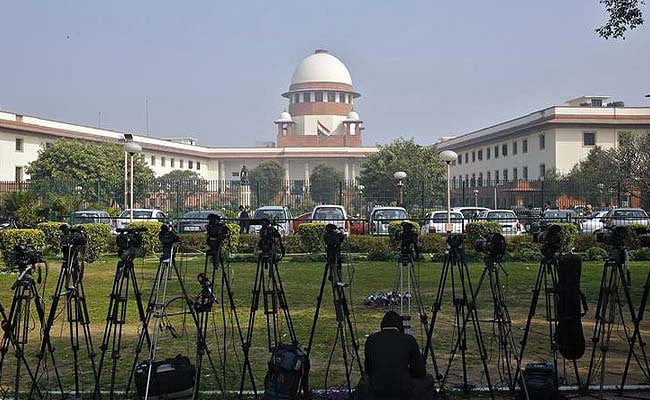 Supreme Court To AICTE: Decide On Payment Of Salary In Private Engineering Colleges
The petition, filed by one K M Karthik, had sought a direction to the government to regularise and ensure timely and complete payment of the staff salaries in all the private engineering colleges in the country through the electronic clearing service of the nationalised banks.
It had also sought that inspection be carried out in such colleges "to verify the recommended student-staff ratio, which shall be verified by the annual salary paid statements to the staff and not only by identification parades".
The petition had said that no college should withhold or collect any of the original educational or professional certificates of any staff member and that penalty be imposed on the authorities for doing so.
A welfare board or a commission for the welfare and grievance redressal of the staff in these colleges should be established, it had said.
Related News:
HEERA To Replace UGC, AICTE As A Single Higher Education Regulator
AICTE, Internshala Sign MoU For Creating More Internship Opportunities For Students
AICTE: Curriculum To Be Revised To Make Students More Employable
AICTE Approves Measures To Improve Technical Education Standards
Click here for
Jobs News
(Except for the headline, this story has not been edited by NDTV staff and is published from a syndicated feed.)
Get Breaking news, live coverage, and Latest News from India and around the world on NDTV.com. Catch all the Live TV action on NDTV 24x7 and NDTV India. Like us on Facebook or follow us on Twitter and Instagram for latest news and live news updates.