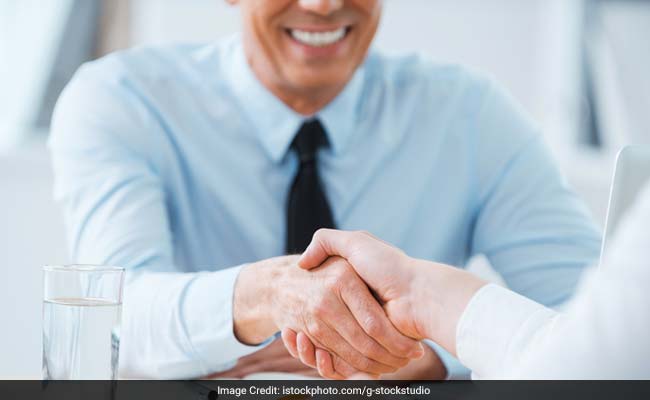 New Delhi:
We all know that the path to a job goes through an interviewer's room. While having the essential qualifications for a job are a pre-requisite, your performance in the interview largely affects your chance of landing a job. There is no sure shot formula for impressing an interviewer and convince them of your suitability for the job but there are certainly some things which you can do while at an interview which would increase your chance of leaving a good first impression on a prospective employer.
Here we have curated a list of five things you can do in a job interview to increase your chances of getting the job.
Strong introduction:
"Tell me about yourself" is one phrase the answer to which determines in which direction the rest of your interview will go. This serves as a pitch which you make to an employer. Don't go the traditional way and narrate information that is already there on your resume. You can prepare a 30-40 seconds introduction in advance. You can include your experience in the industry, your skills, strengths, what made you join the industry, what do you like about your job etc.
Show Enthusiasm:
Most people fail in showing enthusiasm for the job. Employers like to recruit people who are excited about a job. Enthusiasm in an interview reflects that you are not taking up the role just like another job but are excited to venture into it as a new opportunity and are willing to add to the company value.
Research about the company:
It's a must. Research about the company before going for an interview. Learn about the field the company works in, its areas of expertise, its clients, its past and future projects and any other detail which may be related to the job profile you have applied for. Read client and employee reviews if available. This will help you understand the company culture and help immensely during the interview.
Quick Thinking:
No one can answer all the questions in an interviewer. Even your interviewer knows that. What matters is what you can do with what you know and how relevant your answer can be. Don't narrate irrelevant incidents, instead you can tell about a project or task which you completed which was of similar nature if not entirely same.
Be Confident:
This is a no-brainer! Confidence is always a winning quality. Even if the interview doesn't go the way you wanted it to, do not lose confidence. Never be afraid to ask questions and follow up.
Click here for more
Job News