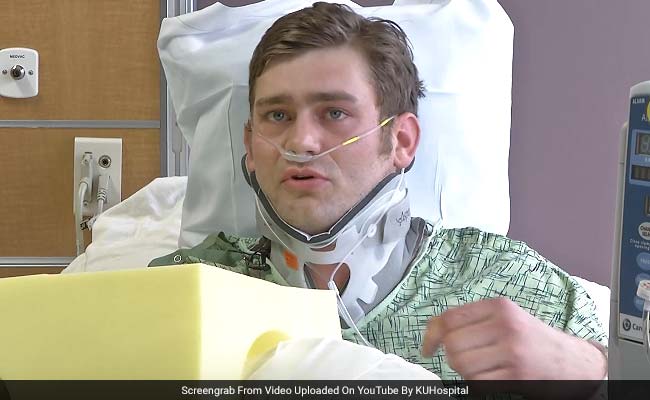 Highlights
An American tried to stop attacker who shot two Indians at Kansas bar
Ian Grillot was shot in hand, chest, he is in hospital but out of danger
Attacker reportedly shouted racial abuse at Indian engineers
Kansas, US:
24-year-old American Ian Grillot is being called a hero after he tried to stop a Navy veteran from
shooting at two Indian engineers in a bar in Olathe, Kansas
. Mr Grillot was shot in the hand and chest and is in hospital. He is now said to be out of danger.
When Adam Purinton, 51, shouted racial abuse at Hyderabad engineers
Srinivas Kuchibhotla
and Alok Madasani at the Austins Bar & Grill, and opened fire, Mr Grillot, out for a drink at the sports bar, intervened and tried to take the gun away from the shooter. As he shot at the Indians, Purinton yelled, "get out of my country." The local police are calling it a "possible hate crime".
"I was just doing what anyone should have done. It's not about where he's from, or ethnicity. We're all humans," he said in hospital. Photos showed him in the hospital bed with a neck brace and his arm in a cast.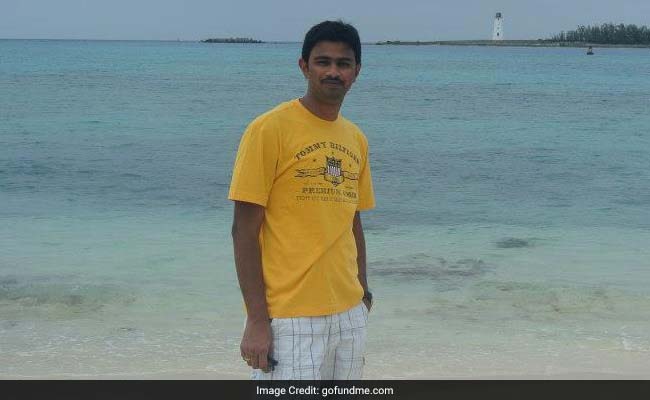 He said he had ducked under a table when the shooting first began and came out when he thought the gun's magazine was empty. The shooter, he said, fired nine shots at his chest, neck and hands."
The next thing I remember being in the hospital," Mr Grillot said, stating he was "incredibly lucky" to survive.
He said Alok Madasani, who survived the shooting, visited him on Thursday in hospital. "The gentleman who survived came to meet me. His wife was five months pregnant. It is terrible to lose a friend," Mr Grillot said, adding, "It put the biggest smile on my face in the last 24 hours."
32-year-old Srinivas Kuchibhotla died in the shooting on Wednesday night. He worked at an American multinational Garmin in Kansas and survived by his wife, Sunayana Dumala, who also works in the area.
Garmin said Kuchibhotla and Madasani worked in the company's aviation systems.
"It was a tragic and senseless act of violence," Olathe police chief Steven Menke told reporters.
Purinton fled the spot and was arrested about five hours later, 80 km from Olathe, hiding in a bar. He reportedly told the bartender about the shooting; the bartender called the police.