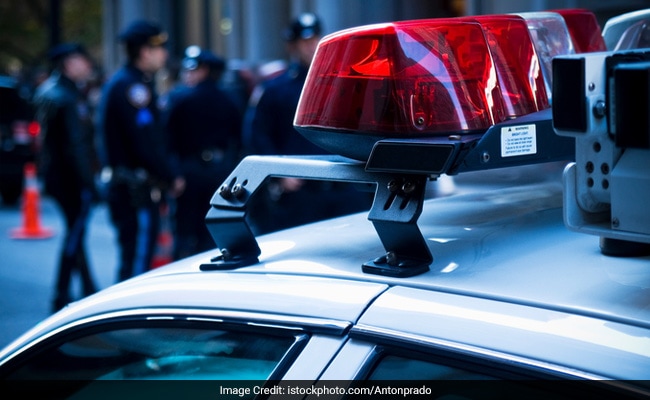 Highlights
He was shot in Kent while working on his vehicle, in his own driveway
The unidentified man shot him in the arm
Incident comes days after Indian engineer was shot dead in Kansas
New York:
A 39-year-old Sikh man was injured in Washington state, after an unidentified man shot him outside his home in Kent city and allegedly shouted "go back to your own country". The Sikh man has been identified by foreign ministry sources as Deep Rai, who is a US national. "The Sikh gentleman is able to talk. We wish him a speedy recovery and are ready to offer all possible assistance," an official of the External Affairs Ministry told NDTV. The incident is the latest in a series of apparent hate crimes targetting members of the Indian community.
Mr Rai - who sustained an injury in his arm and has been released from the hospital -- has described the shooter as a six-foot-tall white man, the mask was covering the lower half of his face.
He said he was working on his vehicle outside his home on Friday, when the stranger walked up to his driveway. An argument broke out, during which the man made statements to the effect of "go back to your own country" and then shot Mr Rai in the arm, the Seattle Times quoted the police as saying.
The police have reached out to the FBI and other law enforcement agencies. Kent Police Chief Ken Thomas said they are "treating this as a very serious incident" and a hunt is on for the assailant.
External Affairs Minister Sushma Swaraj tweeted:
I am sorry to know about the attack on Deep Rai a US national of Indian origin. I have spoken to Sardar Harpal Singh father of the victim./1

- Sushma Swaraj (@SushmaSwaraj) March 5, 2017
He told me that his son had a bullet injury on his arm. He is out of danger and is recovering in a private hospital. /2

- Sushma Swaraj (@SushmaSwaraj) March 5, 2017
Last month, a 32-year old Indian engineer, Srinivas Kuchibhotla, was shot dead in a bar in Kansas. The alleged assailant -- allegedly by a
51-year old US Navy veteran Adam Purinton
-- had opened fire at him and his friend Alok Madasani, yelling "get out of my country".
On Thursday, 43-year-old Harnish Patel -- a store owner of Indian-origin --
was shot dead in his yard
in Lancaster, South Carolina.
Jasmit Singh, a leader of the Sikh community in Renton, said, "We are at a loss in terms of what's going on right now... this is just bringing it home. The climate of hate that has been created doesn't distinguish between anyone," he said.
Mr Singh said that men from his community have reported a rise in incidents of verbal abuse -- "a kind of prejudice, a kind of xenophobia that is nothing that we've seen in the recent past".
The growing number of incidents targeting Sikhs is reminiscent of the aftermath of the September 11 terror attacks. "But that time, it felt like the administration was actively working to allay those fears, Jasmit Singh said, adding that "now it has a very different dimension".
Kent is around 30 km from Seattle and is near the Congressional constituency of Pramila Jayapal, the Indian-origin member of the House of Representatives. "Thoughts and prayers to family and the entire Sikh community in wake of the horrific shooting. This must be investigated as hate crime," Ms Jayapal has tweeted.
Various rights groups and ethnic Indian organisations are reaching out to the people from the community asking them not to succumb to fear and report any incident of hate crime or violence to law enforcement authorities. Advocacy group The Sikh Coalition said it calls upon local law enforcement officials to investigate this shooting as a possible hate crime.
(With inputs PTI and IANS)