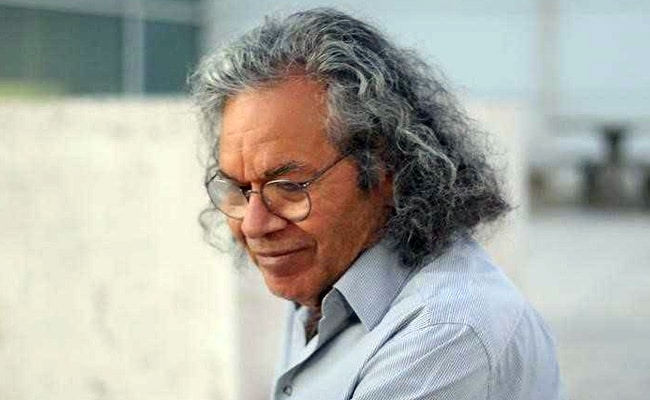 New York:
Indian-American pharmaceutical billionaire John Kapoor, accused of bribing doctors in the US to over-prescribe a powerful opioid to patients, has pleaded not guilty and asked the court to remove his GPS monitoring bracelet.
Mr Kapoor, founder of Arizona-based drug company Insys Therapeutics Inc that manufactures a fentanyl spray approved only for extreme cancer pain, was arrested by the FBI from his home last month.
During his appearance in the court yesterday, Mr Kapoor urged the judge to cut off his GPS monitoring bracelet, which his attorney said is burdensome to the 74-year-old jogger, the WCVB news channel reported.
"He definitely would have fled by now if he wanted to," Mr Kapoor's attorney, Brian Kelly, said outside the federal court in Boston.
Mr Kapoor pleaded not guilty to five charges, including racketeering conspiracy.
The US attorney alleged that Mr Kapoor and six other executives were running a bribery and kickback scheme, paying prescribers for a sham speaking programme and deceiving insurance companies to sell the drug to people who don't have cancer.
"He's got nothing to do with that," Mr Kelly said. "They made allegations about different marketing and sales techniques by the company... He wasn't involved in that."
With a fortune estimated at USD 2 billion, prosecutors fear he could flee on a private plane. But Mr Kapoor's attorney says he shouldn't be punished for his wealth.
"He's not a flight risk. He's known about this case for more than a year," Mr Kelly said. "They referred to him as a co- conspirator as recently as two months ago. He knew about this investigation. He wants to stand and fight."
Magistrate Judge Jennifer Boal took the motion about the GPS bracelet under advisement.
The Amritsar-born entrepreneur and well know philanthropist had migrated to the US from India in 1960s. According to Insys website, Mr Kapoor received his PhD in Medicinal Chemistry from the State University of New York at Buffalo and a BS in Pharmacy from Bombay University in India.
The building that is home to University of Buffalo's School of Pharmacy and Pharmaceutical Sciences bears the name of Mr Kapoor and his wife in recognition of their long-time philanthropic support for the school and the university.
Mr Kapoor has served on Insys board of directors since its formation in 1990 and has served as Chairman from 1990 to 2004 and Executive Chairman from June 2006 to January 2017.