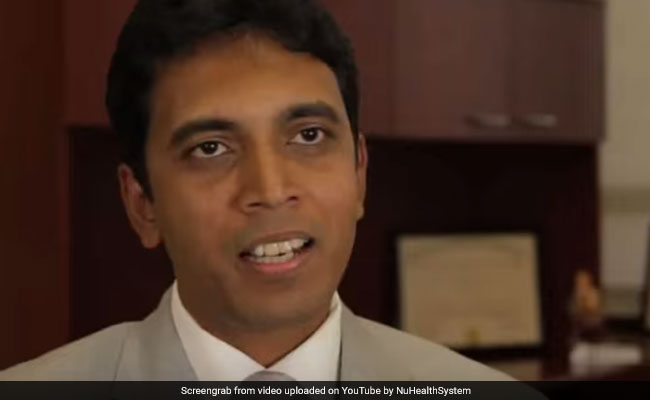 Washington:
An Indian-American surgeon allegedly tried to strangle his nurse with an elastic cord as he was upset with her for administering an injection into his patient at a "wrong time", according to police.
Dr Venkatesh Sasthakonar, 44, through his attorney, has denied the allegation and said that the January 22 incident has been blow out of proportion.
Dr Sasthakonar, a weight loss surgeon at Nassau University Medical Center in New York, has been charged with felony, strangulation, and assault. The police alleged that he threatened the life of his 51-year-old nurse.
According to the complaint, the surgeon "was upset that his nurse had administered an injection to his patient at a wrong time". Dr Sasthakonar then came up behind the nurse, took out an elastic cord from his sweatshirt and wrapped it around her neck, the criminal complaint alleged. This caused the nurse to gasp for air and caused substantial pain.
"I could kill you for this," the surgeon threatened the nurse, the complaint alleges.
Following the incident, he was suspended by the Nassau University Medical Center. On Tuesday he was released on bail on $3,500 cash.
The nurse, whose name has not been released by the police, was treated for substantial pain to her neck. The doctor's attorney Melvyn Roth claimed that there was no intent to harm the nurse. The two have been friends for 10 years and the cord did not even touch her skin, he said.
"It didn't even touch the skin. That's our version of events. He, in no way, meant to harm her. She was not hurt at all," Mr Roth told the local News 12 in Long Island New York, adding that the surgeon was half-upset and half joking.