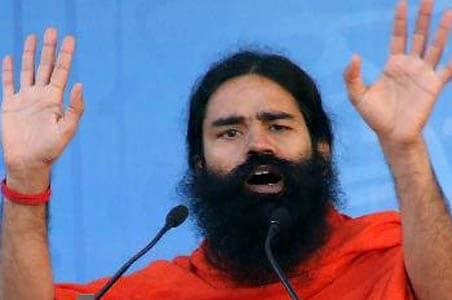 Chandigarh:
Yoga guru Ramdev will enjoy the status of cabinet minister in Haryana, where he was made brand ambassador earlier this year.

"Baba Ram Dev Brand Ambassador for promotion of Yoga and Ayurveda in Haryana will be given status equivalent to Cabinet Minister," tweeted state Health Minister Anil Vij today, after a cabinet meeting.

The government plans to make it official and felicitate Ramdev in a grand ceremony in Panchkula on April 21.
Sources say the saffron-robed yoga teacher will now be entitled to a ministerial bungalow and salary. Even now, he is given a car with a beacon, security personnel and an escort vehicle whenever he visits the state.

The ruling BJP had recently been sharply attacked in the assembly by the opposition Congress for "going out of its way" to appease Ramdev.


The state government has said that the 49-year-old yoga guru will supervise the setting up of an ayurvedic hospital and an herbal forest spread over thousands of acres of land. Yoga could also become a compulsory subject in schools in the state.
Ramdev, who supported the BJP's national election campaign last year, was named Haryana's brand ambassador soon after the party took charge in the state.
The BJP and Prime Minister Narendra Modi have given prime importance to yoga.
Last week, PM Modi launched a portal for International Day of Yoga while visiting the UNESCO headquarters in France. The UN declared June 21 as World Yoga Day soon after PM Modi suggested it in his address to the UN general assembly last year.