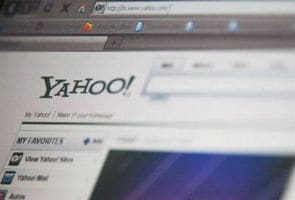 New Delhi:
In a Delhi court today, Yahoo! argued that a civil case it's fighting is without any merit. Lawyers for the internet giant said that "generalised social evils alleged against some of the prominent social networking websites cannot be fastened onto it (Yahoo!)." 22 internet companies in India including Facebook, Google and Orkut have been accused of hosting content that spreads religious hatred and intolerance.
The case was filed in December by a resident of Delhi named Mufti Aizaz Arshad Qazmi. He has submitted to the court and to the companies involved examples of online content that he describes as obscene and inflammatory. The CD that he has provided has morphed photos of politicians and obscene depictions of Hindu deities, the Prophet Mohammed and Jesus Christ.
Yahoo! has argued that none of the content submitted is hosted on its site. Its lawyer said today that it's incorrect to classify it with social networking sites; the company said it is a content portal offering e-mail and messenger services. Yahoo! told the court that the lawsuit against it is "motivated and a complete abuse of process of law."
The same 22 companies are also involved in a criminal case being heard in another Delhi court. The petitioner in that case, Vinay Rai, has accused them of conspiring to host and distribute "lascivious content." The executives of all the companies had been summoned on March 13; but a few, like the CEO of Facebook, applied for and were granted exemption last week by the Delhi High Court. The government told the court in January that there are grounds to proceed against the 22 companies for charges that include " promoting enmity between classes and causing prejudice to national integrity."
The companies have asked the Delhi High Court to dismiss the criminal case against them. So far, that has not happened. In a recent hearing, the High Court warned that India could impose a China-like ban on websites if internet companies don't follow the law.