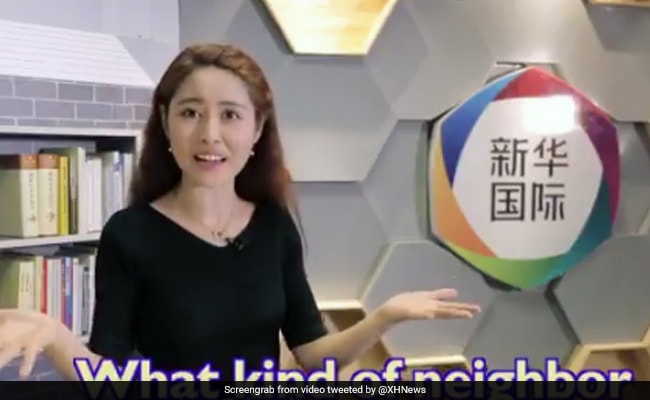 Highlights
Xinhua video accuses India of committing "seven sins" in Doklam standoff
Actor with stick-on beard, heavily-accented English parodies Indians
Video posted through Xinhua's English-language account on Twitter
New Delhi:
In an agitprop video that has amused more than angered Indians, China's official news agency Xinhua has accused India of committing "seven sins" in the two-month-long Doklam standoff near Sikkim and embellished its comments with poorly spelt subtitles and racial stereotypes.
The video, an edition of Xinhua's new "Spark" show, features anchor Dier Wang accusing India of "sins" that include "trespassing, confusing right and wrong, putting the blame on the victim, hijacking a small neighbour and sticking to a mistake knowingly."
The three-minute video has been posted through Xinhua's English-language account on Twitter; the micro-blogging site is blocked in China.
#TheSpark: 7 Sins of India. It's time for India to confess its SEVEN SINS. pic.twitter.com/vb9lQ40VPH

— China Xinhua News (@XHNews) August 16, 2017
An actor with a stick-on beard and heavily-accented English parodies Indians to canned laughter.
"Do you negotiate with a robber who had just broken into your house... You just call 911 or just fight him back, right?" says Ms Wang. 911 is an emergency hotline only in the US.
The actor apparently representing a Sikh answers: "Why call 911 - don't you wanna play house, bro?"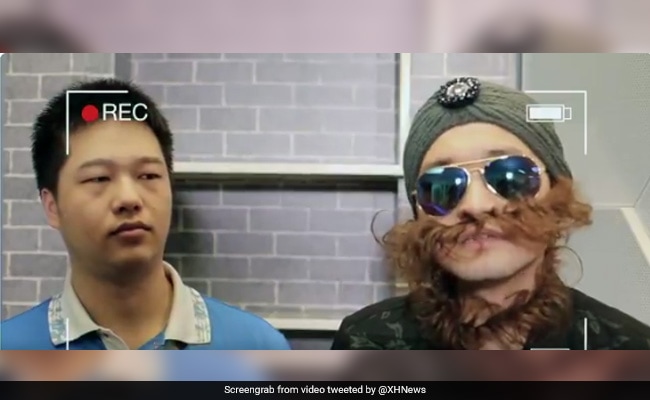 Ms Dier retorts: "If you wanna play, get out of my house first."
To explain the "hijacking" of a small neighbor, the video introduces a "Bhutanese man" who appears wary of the "Indian" inexplicably wagging a pair of scissors.
The video has spurred mostly jokes.
Well done, India, if you've actually committed these "Seven Sins" or "seeens" (as pronounced by the anchor)

— Straight Talk (@SpeakingPlain) August 16, 2017
We she has tough job to do..she didn't laugh at all in entire video..

— Sukhoi (@Sukhoi004) August 16, 2017
Xinhua is the biggest and most influential media organization in China.
The standoff at Doklam near Sikkim began in June when Indian soldiers entered the Doklam plateau - which is remote, uninhabited territory claimed by both China and India's ally Bhutan - to
stop the Chinese army from constructing a road
that Delhi says is a serious security concern because it changes the status quo at the tri-junction of the borders of India, China and Bhutan.
India has offered that both sides withdraw troops to engage in dialogue, but China has refused that option. China has repeatedly asked India to unilaterally withdraw troops or face the prospect of an escalation.