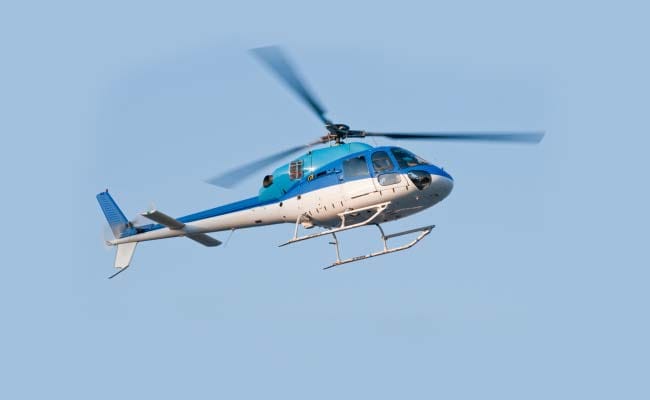 New Delhi:
The wreckage of Pawan Hans helicopter, which went missing last week, has been found in Arunachal Pradesh's Tirap district.
"The Air Force has confirmed that the wreckage of the missing helicopter has been found 12 km south of Khonsa, the headquarters of Tirap district," Minister of State for Home Kiren Rijiju said.
The Dauphin VT-PHK helicopter owned by Pawan Hans Helicopters Ltd took off from Khonsa for Longding last week with a government official and two pilots and lost communication with the Air Traffic Control (ATC) five minutes after departure.
The helicopter was on a routine sortie to Longding and was to return to Mohanbari airport in Assam's Dibrugarh city when the contact was lost. The ATC received the last signal from the chopper near Deomali in Tirap, officials said.
A massive search operation was launched to trace the missing chopper.
In 2011, then Arunachal Pradesh chief minister Dorjee Khandu and four other people died after their Pawan Hans chopper crashed at a remote location in the state.
A few days later, another helicopter crashed while landing in Tawang, killing 16 people.
Following the crashes, commercial chopper services were stopped in the state till 2013 when Pawan Hans restarted service in Arunachal Pradesh and other parts of the region.
Pawan Hans Helicopter Services Limited (PHHL) has been operating chopper services across Arunachal Pradesh, Sikkim, Meghalaya, Nagaland and Tripura and daily Guwahati-Tawang services for over 15 years.
It is one of the major lifelines in landlocked Arunachal Pradesh.