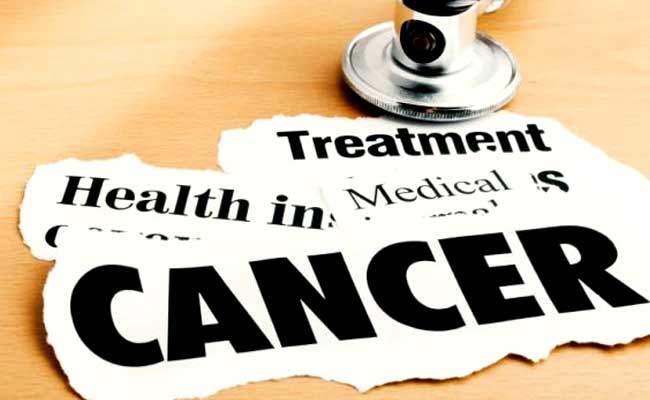 New Delhi:
The case for early diagnosis just got stronger. The statement has been corroborated by a World Health Organization report, released ahead of the World Cancer Day observed on February 4, which highlighted that it is easier and cheaper to cure the killer disease if diagnosed early.
The number of people dying from Cancer each year has risen to 8.8 million from 8.2 million three years ago, making it the second leading cause of death after cardio-vascular diseases.
The rising numbers have flagged health experts' concerns. They have underscored that accurate and timely diagnosis is the key.
Dr Etienne Krug, Director of WHO's Department for the Management of Non-communicable Diseases, said, "Cancer diagnosis in later stages and the inability to provide treatment, condemn many people to unnecessary sufferings and early deaths." Effective and early diagnosis can help detect cancer in patients at an earlier stage, enabling treatment that is generally more effective, less complex and less expensive.
WHO today issued a new set of guidelines that should be followed to treat, cure and reduce morbidity arising from Cancer.
WHO encourages low and middle-income countries to prioritize basic, high-impact and low-cost cancer diagnosis and treatment services. The organization also urges countries to increase awareness on the symptoms so that people can seek medical attention as and when required.
It recommends health workers to be trained and equipped to carry out accurate diagnosis. It is also vital that survivors be able to access safe and effective treatment despite the high cost and the stigma attached with it.
Krug said this would bring down the expenses of the medical aid effectively.
"A lot can be done and millions of lives can be saved if a patient is diagnosed early. The challenge is that there no one symptom of Cancer, so it requires a very strong health system to diagnose the disease at the primary and secondary health levels," says Dr Andre Ilbawi, Surgical Oncologist, WHO.
According to Indian Council of Medical Research, there will be 17.3 lakh (1.7 million) new cases of cancer in India with breast, cervix and lung cancers being the most prominent by 2020. Cancer is also responsible for almost one out of six deaths globally. More than 14 million people develop cancer every year, revealed a statistics and it is projected to rise to at least 21 million by 2030.