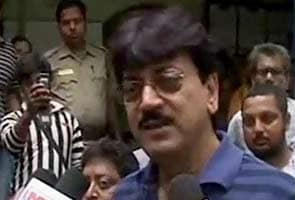 Barasat:
Actor-turned Trinamool MP Chiranjit Chakroborty on Saturday said that women should be "conscious" of what they wear and said instances of eve-teasing have increased because of women's choice of dressing.
"Eve-teasing is a very old thing. It has been going on for ages. One of the reasons behind the increase in incidents of eve-teasing is short dresses and short skirts worn by women. This in turn instigates young men," Mr Chakraborty told reporters at the Barasat police station where he had gone to inquire regarding an eve-teasing case.
"We should definitely work towards removing this stigma but again women can be a little more conscious about what they are wearing," Mr Chakraborty said.
"The incident of eve-teasing is not good. We condemn it but we need to see one thing that there can be no Ramayana without a Ravan," said Mr Chakraborty. He, however, asserted, "any act of eve-teasing should be condemned and the culprit caught and punished."
A man was caught allegedly teasing a girl at Barasat railway station in North 24 Parganas district on Friday night.
The girl, a resident of Banamalipur in Barasat, was returning from tuition when the accused Ramesh Das started teasing her. He was caught by people at the station and was beaten up.
The girl's father was also present at the station, sources said.
Das was then handed over to the police, produced before a local court that remanded him to judicial custody for 14 days.