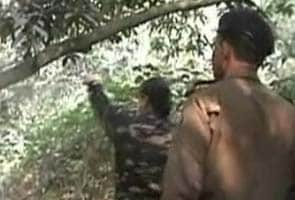 Bhagalpur:
Post-mortem report of a woman, who was found hanging from a tree in Bihar yesterday, has revealed she was not raped. The police say the woman may have committed suicide.
The police had yesterday said the 32-year-old victim, who was a passenger of the Delhi-bound Brahmaputra Mail, was dragged to the mango orchard and allegedly gang-raped by unidentified people. The police had found liquor bottles from the spot of the suicide. A railway ticket and cellphone number of her village head written on a piece of paper was recovered from the victim's possession, police said.
The victim, who hails from New Jalpaiguri in West Bengal, took the train from Alipore to Delhi, along with her son, according to the police. As the train was crowded, she tried to get down at Sahibganj but was prevented from doing so by co-passengers, Assistant Superintendent of Police, Bhagalpur, Meenu Kumari told PTI.
When the train slowed down between Vikramshila and Kahalgaon stations, she jumped out, according to the police.

(With inputs from PTI)