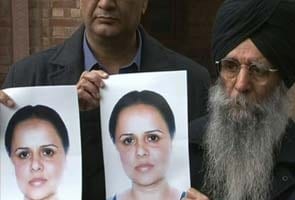 Lahore:
The father of a Canadian woman of Indian origin, who has been missing in Pakistan for nearly five months, appeared before the Lahore High Court on Monday, as he continued his attempts to trace his daughter, Rajvinder Kaur Gill. The court, hearing his plea, has directed the Lahore police chief to appear before it on Wednesday and step up efforts to trace Ms Gill.
Ms Gill - a distant relative of Punjab's Deputy Chief Minister, Sukhbir Singh Badal - arrived in Lahore in August 2012, on a trip assumed to be connected with her jewellery business. She went missing shortly afterwards.
Her father, Sikandar Singh Gill, travelled from Canada to Pakistan in early December and petitioned the Lahore High Court to help find his daughter.
"My daughter landed in Lahore on August 25, 2012, and she is missing. We got couple of text messages from her on August 26 and 27. After that, we did not get anything," Mr Gill told reporters.
Earlier, Justice Sheikh Najamul Hassan of the Lahore High Court had directed the Lahore police chief, Aslam Tareen, to file a detailed report on the investigations by December 31, 2012.
According to the report submitted by investigators, Ms Gill came to Lahore from Canada via Dubai in mid-August. She stayed in three hotels in Lahore and met some people who the police are yet to trace. She is reported to be missing since August 31, 2012.
Aftab Ahmad Bajwa, Mr Gill's lawyer, said it was an "ambiguous report", and that the Lahore police chief has now been directed to appear before the court on January 2 and to "try his level best" to find the missing woman.
(
With PTI inputs
)