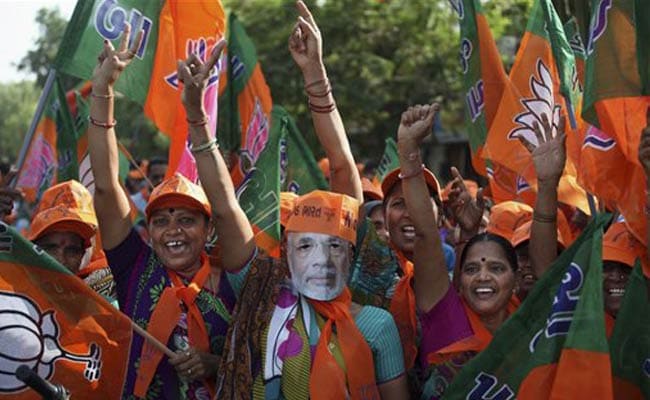 New Delhi:
Bharatiya Janata Party (BJP) on Sunday claimed that it has emerged as the world's largest party with a membership strength of 8.8 crores, surpassing the Communist Party of China which has 8.6 crore members.

According to BJP leaders, the party's membership has touched 8.8 crores as of Sunday night, and it might soon surpass the 10-crore target set by party president Amit Shah.

The ambitious online membership drive of the party was launched by Prime Minister Narendra Modi on November 1, 2014 by becoming its first member after dialing a mobile telephone number.


The party introduced a hi-tech system whereby a person can become a BJP member by merely dialing a mobile number.
The party had set a target of enrolling 10 crore members across the country by March 31 but it fell short of its target.
The last one crore members were added in merely eight days when the party touched the 8-crore mark on March 23.
The leaders say the party has the maximum members from Uttar Pradesh where the BJP is aiming at forming a government on its own after the 2017 assembly elections.