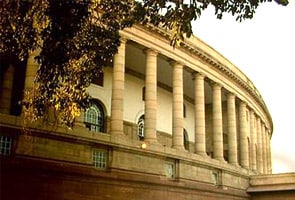 New Delhi:
The winter session of Parliament will start on November 22 and end on December 22, official sources said on Friday.
According to an official statement, "subject to exigencies of government business, the session is likely to conclude on December 20".
The session is likely to be a stormy one with both the ruling Congress and the opposition expected to level corruption charges against each other.
Most of the monsoon session was washed out as the BJP did not allow the parliament to function over allegedly faulty coal block allocations.