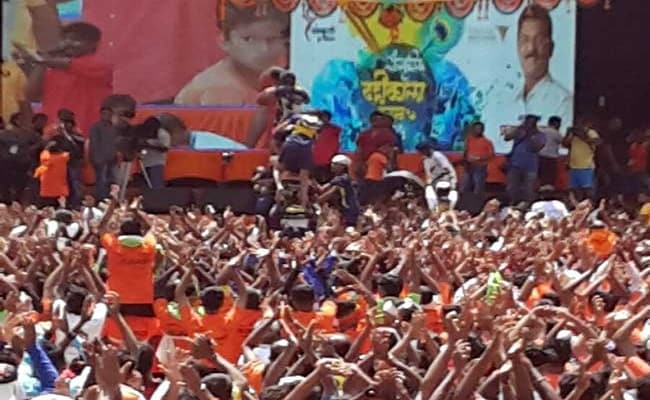 New Delhi:
Refusing to rethink a ban on taller "Dahi handi" human pyramids - popular during the Janmashtami festival in Maharashtra - the Supreme Court today said "to increase the height is very scary".
A Mumbai-based group had asked the court to reconsider its own order and raise the 20-feet cap, voicing a demand that is backed by almost every political party in Maharashtra. The court commented: "Are you getting an Olympic medal also for this? Then we will be happy."
The petitioner, seeking an urgent hearing a day before Janmashtami celebrations, has argued against the height restriction saying the sport is famous and earned a place in the Guinness book of World Records because of how tall each human pyramid can get.
The Maharashtra government had also told the court that "height is the charm of the game and courts can consider increasing the height to 25 feet."
In the annual
Dahi Handi
ritual, human pyramids compete to reach for
Dahi Handis
or pots filled with curd that are strung up high on poles. Participants call themselves "Govindas" - another name for Lord Krishna - and wear colourful costumes.
Last week, the court banned those below 18 from participating in the pyramids and limited the height to 20 feet only. It confirmed an order by the Bombay High Court two years ago, which was challenged by the Maharashtra government.
Today's petition says that since minors can't participate anymore, the height ceiling should be relaxed as "if there is no adventure in a game, there is no point celebrating it."