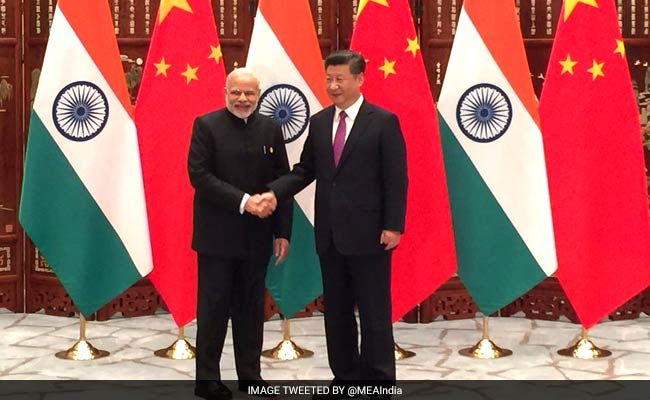 Hangzhou:
China is willing to work with India to maintain "hard-won sound" ties and further boost bilateral cooperation, Chinese President Xi Jinping told Prime Minister Narendra Modi today. The two met on the sidelines of the Brazil, Russia, India and China (BRICS) leaders meeting.
"China is willing to work with India to maintain their hard-won, sound relations, and further advance their cooperation," state-run Chinese Xinhua news agency quoted Mr Xi as saying. This is the second time the two leaders have met, in less than three months.
Mr Xi's comments come in the backdrop of a raft of differences between the two countries, including China's opposition to listing of Pakistan based terrorist organisations in the United Nations, and a 46 billion dollar China-Pakistan corridor being built through Pakistan-occupied Kashmir.
Most recently China was instrumental in stalling India's bid to become a member of the elite Nuclear Suppliers Group.
China, too, has been concerned over deepening India-US ties, especially in the field of defense. Signing of a Logistics Exchange Memorandum of Agreement between the India and the US drew a warning from China. An editorial in Global Times, China's government controlled newspaper, said that India risked irking its neighbours like China and Pakistan.
Mr Xi and Prime Minister Modi had last met during the Shanghai Cooperation Organisation Summit in June in Tashkent, and are set to meet again during the BRICS summit in Goa next month.
Officials on both sides attach importance to the meeting in view of growing differences between the two Asian giants on bilaterally sensitive issues like listing of Pakistan-based terrorist group Jaish-e-Muhammad leader Masood Azhar.