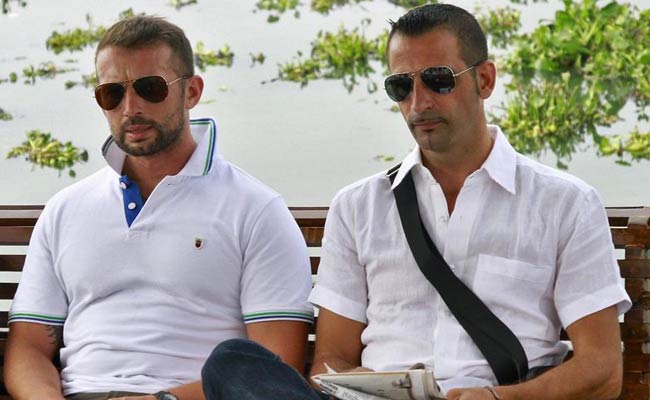 New Delhi:
The Italian government "will see" if one of the two marines accused of killing two Indian fishermen in 2012 is fit enough to return to India, Foreign Minister Paolo Gentiloni has said.
The Foreign Minister said that he "hopes" for results in the case of the two Italian marines Massimiliano Latorre and Salvatore Girone.
The remarks come after the Indian Supreme Court rejected a request from one of the marines, Girone, to return to Italy for the Christmas holidays and a petition from Latorre, to extend his stay in Italy for health reasons.
Latorre had flown to Italy after suffering a stroke-like attack earlier this year.
Mr Gentiloni, in a radio interview yesterday, said that "we will see" if Latorre is well enough to return to India as scheduled in mid-January.
The marine's health is an "absolute priority," he was quoted as saying by the Italian ANSA news agency.
The two Italian marines, accused of killing two fishermen in Kerala in 2012, maintain that they fired at them after mistaking them for pirates while guarding an Italian oil tanker.
The marines had been living in the Italian embassy in New Delhi since then waiting to be tried, and were not supposed to leave the country.
The situation has led to tense relations between India and Italy, which says that India has no jurisdiction in the case.
Mr Gentiloni had earlier said, "The harvest (from the dialogue with India) has been very disappointing. If the agreement is what we saw the other day, then we're not going very far. I hope that different roads can be found in the next few days."