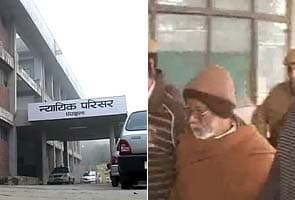 New Delhi:
A day after the Central Bureau of Investigation (CBI) said that it will reinvestigate the 2006 Malegaon blasts in the wake of Swami Aseemanand's confessions, Maharashtra Anti-Terror Squad (ATS) has said that it will question Aseemanand once he is out of judicial custody.
The ATS, however, refused to comment on investigation done in the Malegaon blasts. ATS chief Rakesh Maria said they are waiting for a certified copy of Aseemanand's confession.
Aseemanand, alias Jatin Chatterjee, had reportedly made a statement before a magistrate on December 18, 2010 in which he said that in June 2006, he and other members of the Sangh Parivar like Riteshwar, Sadhvi Pragya and Sunil Joshi met at Riteshwar's house in Valsad (Gujarat).
Aseemanand reportedly told everyone present at the meeting that 'bomb ka jawab bomb se dena chahiye'. He also said that he realised that Joshi and his group were already doing something on the subject.
Aseemanand is believed to be a close aide of Sadhvi Pragya Thakur, one of the main accused in the Malegaon blast case.
Thirty one people were killed and another 312 injured in Malegaon blast on September 8, 2006.