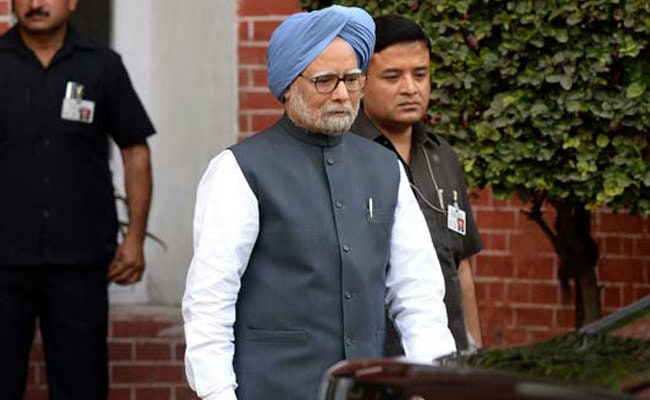 Highlights
7 opposition parties led by Congress move impeachment notice
Manmohan Singh, P Chidambaram, Abhishek Singhvi have not signed
Did not want to involve ex-PM, but not true he refused, says Kapil Sibal
New Delhi:
Former Prime Minister Manmohan Singh is not among the 71 Rajya Sabha members who have signed the unprecedented motion for impeachment of Chief Justice of India Dipak Misra. Neither are other senior Congress leaders, P Chidambaram and Abhishek Manu Singhvi, both lawyers.

"We didn't involve Manmohan Singh intentionally as he is an ex-PM," said Congress leader Kapil Sibal.

He added: "The ones who didn't sign are those that have some case or another going on, so conflict of interest is there."

Responding to questions, Mr Sibal said "It is absolutely false that Manmohan Singh refused to sign the impeachment motion."

Seven opposition parties have submitted notice for an impeachment motion against the Chief Justice citing five grounds of misbehavior - the Congress, Mayawati's BSP, Samajwadi Party, Sharad Pawar's NCP, CPM, Indian Union Muslim League (IUML) and Jharkhand Mukti Morcha (JMM).

Parties like the Trinamool Congress have not supported the motion - they felt it was legally not advisable as Chief Justice Misra has only six months to retire.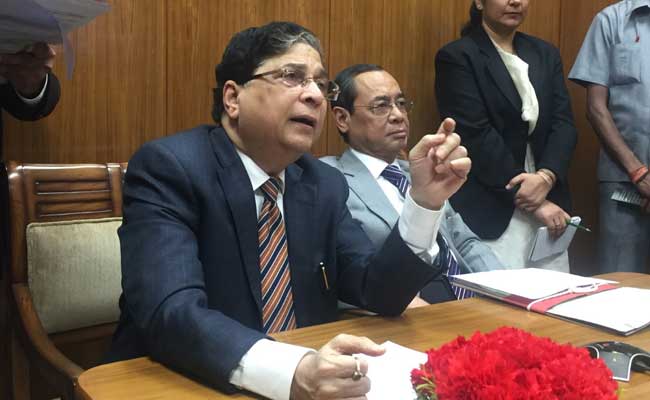 The move has divided not just the opposition ranks but also the Congress. While the party denied that Manmohan Singh was against the motion, another leader, Salman Khurshid, seemed distinctly at odds with his party's big move and also said he was "not privy" to discussions on the impeachment motion.

"Impeachment is too serious a matter to be played with frivolously on the grounds of disagreement with any judgement or point of view of the court," said Mr Khurshid, who is also a senior lawyer.


"I am not party to or privy with discussions that have taken place between different parties and for me to reflect specifically on whether the grounds are justified would be unfair," added the former minister.
No judge, let alone a Chief Justice, has ever been impeached in India.
"We wish this day had never come," said Mr Sibal, reading out the opposition statement.
"When the judges of the Supreme Court themselves believe that the judiciary's independence is under threat and democracy is in peril, alluding to the functioning of the office of the Chief Justice of india, should the nation stand still and do nothing?...The choice was not easy because either way, repercussions are serious," he said.
The Congress asserted that "there is consensus" for the impeachment motion.
Taking on the opposition, Finance Minister Arun Jaitley said: "It is not difficult to collect 50 signatures of Rajya Sabha or 100 signatures of Lok Sabha members even on frivolous issues. To use the power as intimidatory tactics when neither you have a case of "proven misconduct" or the numbers on your side, is a serious threat to judicial independence."