New Delhi:
Vice President Hamid Ansari came under a vitriolic attack this Republic Day - for not saluting the national flag.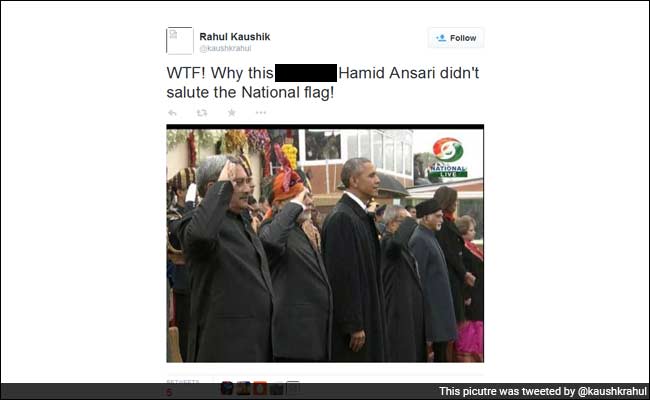 This tweet came from Rahul Kaushik who describes himself as a conservative nationalist and a Sangh Swayamsevak. Months later, he says - "I regret my words. I was very upset and I wrote it in that frame of mind. I respect the VP. He wasn't wrong when he didn't salute."
So will he stay away from such tweets in the future? "It's not just one-way it's a two-way process. But now that the Prime minister has advised caution, I will be careful with my words," he said.
The advice came from Prime Minister Narendra Modi himself at a select interaction last week where he met 150 social media activists at his residence. Besides Rahul Kaushik, Convenor of Bhagat Singh Kranti Sena, Tajinder Bagga was also present.
In 2011, through his tweets Bagga had endorsed the attack on senior advocate and former AAP member Prashant Bhushan and used abusive words to attack the former PM Manmohan Singh - actions he now regrets.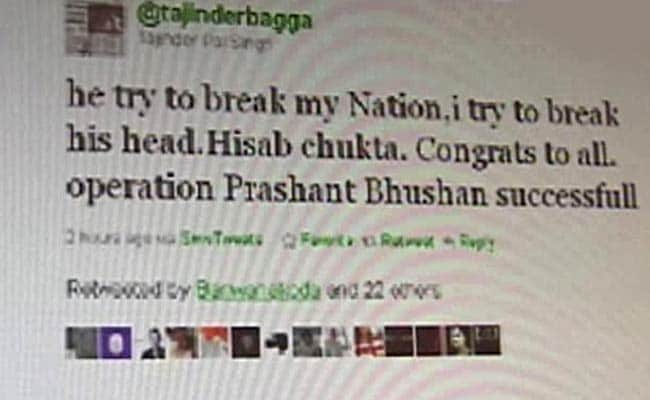 "We were new to social media. If we made some mistake, PM has told us now. We will be careful. And we apologise for our mistake," he says.
So, why choose these particular influencers? Critics ask if the message is for abuse of free social media. The government says it's not about whom the Prime Minister met but what he said.
Union Minister for Telecom and IT Ravi Shankar Prasad said, "The PM said one thing... keep in mind the language you use...and it's a very powerful medium...so to increase impact and keep a tab on language."
After PM Modi's pep talk, some accounts have been deleted from Twitter but the real message will only hit home when freedom of expression isn't confused with a free-for-all.