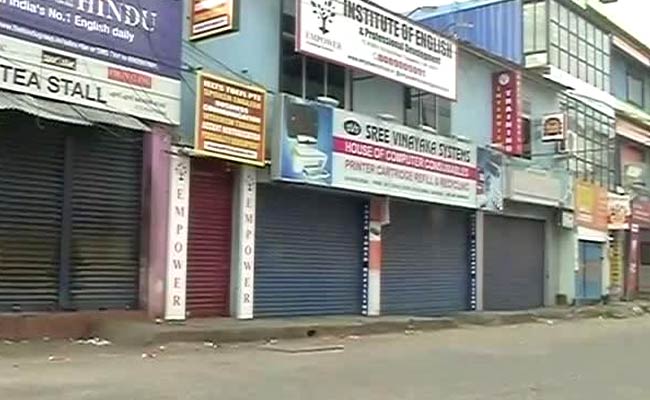 Highlights
Over a million banking, telecom other workers are on strike
They demand better pay, protest new labour and investment policies
Banks, government offices and factories will close, transport may be hit
New Delhi:
More than a million workers in banking, telecom and other sectors are joining the 'Bharat Bandh' today to press their demand for better pay and in protest against new labour and investment policies.
Here are the 10 latest developments in this big story:
Banks, government offices and factories will close. In some states, local unions have agreed to join the strike which means public transport could be affected.

Power plants have enough coal on hand to operate even if nothing is mined over the next 50 to 60 days, said Coal and Power Minister Piyush Goyal.

The workers of state-run Coal India Ltd are among those who will strike today.

The turnaround of Coal India has been one of the Modi government's main successes, and the company is producing so much these days that it is having to consider exports for the first time.

Bengal Chief Minister Mamata Banerjee has said her government will not allow offices or factories to close and that public transport will run as normal.

Trade unions including the All India Trade Unions Congress and Centre of Indian Trade Unions rejected a government appeal on Tuesday to call off the strike, saying it failed to address their demands.

They have objected to the government loosening the norms for foreign investment in areas like insurance and defence. They are also opposed to a plan to close loss-making state-run firms.

The government aims to raise Rs 55,907 crore ($8.35 billion) through privatisation this fiscal year, and shut down some companies. Losses at 77 state-run companies exceeded $4 billion or Rs 26,780 crore in the last fiscal year.

To persuade the unions to call off the strike, Finance Minister Arun Jaitley said on Tuesday that the government will release state employees' bonuses for the last two years, and increase minimum wages for unskilled labourers.

The Bharatiya Mazdoor Sangh, which is affiliated with the Hindu nationalist group Rashtriya Swayamsevak Sangh, the ideological parent of the BJP, is not joining the strike.
Post a comment