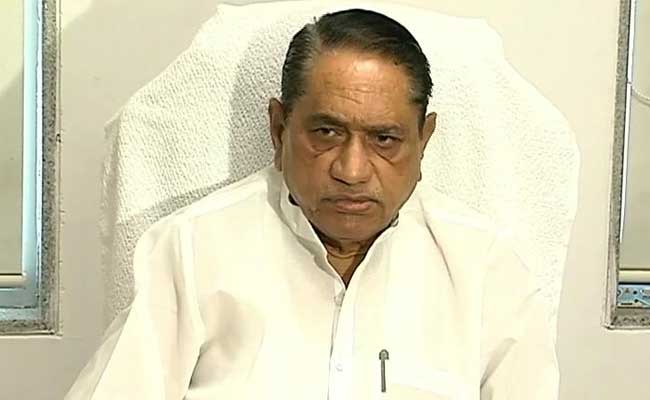 Highlights
Study tour comprised 2 ministers and members from the opposition parties
Ministers went despite crisis over Tur dal procurement in the state
Delegation went to Singapore,Australia and New Zealand during 15-day tour
Mumbai:
A much-talked about study tour to Singapore, Australia and New Zealand for Maharashtra ministers ended Tuesday night but on Wednesday morning, one of the ministers who went on that tour surprised everyone by saying that the papers of what they studied will arrive later. The opposition sniffed an opportunity and promptly attacked the government over the comments.
Maharashtra's Agriculture Minister Pandurang Phundkar, 66, was on a study tour for 15 days as farmers protested against irregularities on tur dal procurement in the state. The delegation comprising of two ministers and members from the opposition parties returned late Tuesday night. One of the ministers, Girish Bapat, had returned earlier.
"They told us that they have managed to bring down farmer suicides by making laws by doing things like counselling. They haven't given us all the details and the speaker has asked them for all the details. We have also asked them for a copy of the law. They said we will send it to you afterwards and we will share the details with you later once the papers arrive," Mr Phundkar told reporters on Wednesday.
The Nationalist Congress Party or NCP immediately accused the ministers of going on a holiday. Earlier the Congress's Prithviraj Chavan had written to Prime Minister Narendra Modi to ask the two ministers to return as there was a crisis over Tur dal procurement in the state.
"It's insensitive of the two ministers holding the two related portfolios to stay away at this time," Mr Chavan, a former Chief Minister himself, had said.
Attacking the BJP, NCP Spokesperson Nawab Malik said, "We demand that they submit papers of what they have studied there. Today they are saying they have not received any papers. They why did you go there? I think its tourism and not a study tour."
One of the main subjects on the agenda was South Australia's Farm Debt Mediation Bill that is law used in Australia to tackle farmer debts. The two ministers visited Singapore, Australia and New Zealand along with members of the opposition. Maharashtra could perhaps learn from Australia to find solutions to its own crisis but at the moment it's very unclear what exactly those lessons are. In the coming days the speaker of the assembly is likely to present a report on the tour and perhaps there could be more clarity only after that. Till then, the opposition is unlikely to let this one pass.