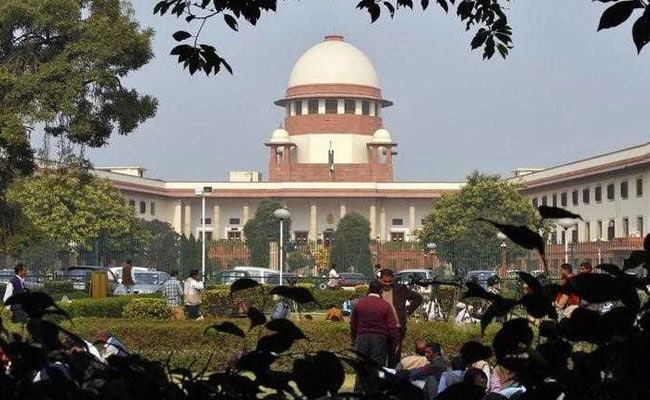 New Delhi:
The Scheduled Castes and Tribes (Prevention of Atrocities) Act, 1989, or
the SC/ST Act
protects the marginalised communities against discrimination and atrocities. On March 20, the
Supreme Court
expressed concern over misuse of the Act and ruled against automatic arrest of the booking of accused under the law. It also introduced the provision of anticipatory bail. The
Supreme Court
ruled that public servants cannot be prosecuted without the approval of the appointing authority and citizens too should be arrested only after an inquiry under the law. This led to widespread protests across five states and cost 11 lives. The government filed the review petition in the matter. However, turning down the government's appeal to freeze the earlier verdict, the top court said today, "Our aim is to protect innocents, we have not diluted the law in any manner."
Here's All You Need To Know About SC/ST Act:
1. The Scheduled Castes and Tribes (Prevention of Atrocities) Act is popularly known as POA, the SC/ST Act, the Prevention of Atrocities Act, or simply the Atrocities Act. The SC/ST Act was enacted on September 9, 1989. The rules for the Act were notified on March 31, 1995.
2. The SC/ST Act lists 22 offences relating to various patterns or behaviours inflicting criminal offences and breaking the self-respect and esteem of the scheduled castes and tribes community. This includes denial of economic, democratic and social rights, discrimination, exploitation and abuse of the legal process.
3. According to the SC/ST Act, the protection is provided from social disabilities such as denial of access to certain places and to use customary passage, personal atrocities like forceful drinking or eating of inedible food sexual exploitation, injury etc, atrocities affecting properties, malicious prosecution, political disabilities and economic exploitation.
4. For speedy trial, Section 14 of the SC/ST Act provides for a Court of Session to be a Special Court to try offences under this Act in each district.
5. The prime objective of the SC/ST Act is to deliver justice to marginalised through proactive efforts, giving them a life of dignity, self-esteem and a life without fear, violence or suppression from the dominant castes.