New Delhi:
Confronted by a team of lawyers sent by the Supreme Court, policemen failed to explain the violence that
erupted for the second time at Delhi's Patiala House Courts last week
, when arrested JNU student leader Kanhaiya Kumar was assaulted while being produced for his hearing.
In a video filmed by Haren Rawal, one of the lawyers sent to the court last Wednesday for a ground assessment,
Kanhaiya Kumar stated that he was brutally assaulte
d. "I was punched, kicked, thrown to the ground," he said.
The man who attacked him was then allowed to walk away by policemen in the court,
the 28-year-old student
and a professor from JNU said, which drew furious reactions from the group of six senior lawyers.
"How do you allow the attack to take place in court premises? Your men are posted everywhere? So what were they doing? Sleeping?" - the video shows a policeman being asked in front of the panel that included senior advocates Rajeev Dhawan, Kapil Sibal, Dushyant Dave and Haren Rawal.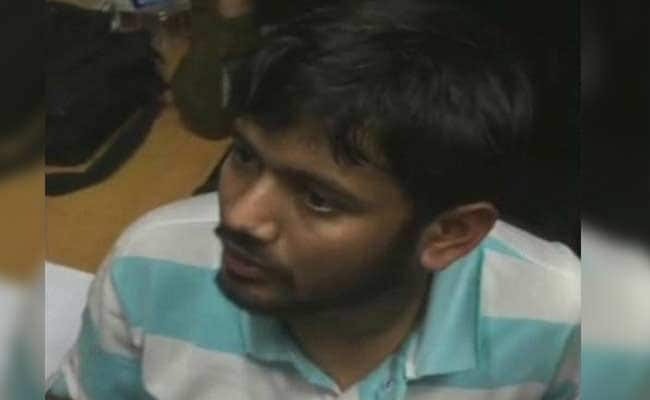 "How can he (the attacker) go away from the court premises? Do your men have instructions not to intervene?" - bombarded by these questions, the policemen appeared to squirm and mumble.
Policemen including three Station House Officers or SHOs, asked to explain the assault on Mr Kumar, can be heard saying they were not present when it happened. They also failed to name any policemen who were there.
"The attack didn't happen inside the court, it happened outside," one of the policemen claimed, and was instantly challenged by a JNU professor and other witnesses. The police have said that a last-minute change in plans to produce Mr Kumar resulted in confusion leading to the violence.
The violence at the court on two days last week - February 15 and 17 - drew widespread condemnation as lawyers were caught on camera beating Mr Kumar, students and teachers from JNU and journalists.
Yesterday, the Supreme Court
issued notices to the Centre, Delhi Police and lawyers involved in the violence
.