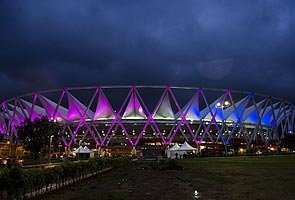 New Delhi:
The Comptroller and Auditor General (CAG) of India has been in the news after its scathing report on 2G spectrum allocation and the estimated losses to the government, but is the CAG always efficient in coming up with these reports?
Documents with NDTV show how the CAG had been unusually slow in responding to urgent requests for beginning an audit of the money being released by the Sports Ministry for the Games.
The first audit began four-and-a-half years after the first instalment of money was released to the Games Organising Committee (OC).
The copy of the internal note of the Sports ministry says, "Keeping in view the sensitive and critical nature of the functioning of the OC, this ministry with each sanction order releasing funds to the OC for the conduct of the Commonwealth Games 2010, right from June 2004, has been repeatedly requesting the CAG to conduct an audit of the accounts of the OC."
The note also says that the ministry strongly took up the case with the Expenditure Finance Committee, which is under the Finance Ministry. The committee also strongly recommended that a concurrent audit of the OC should be done by the CAG. This was placed before the Cabinet in March 2007. The CAG was subsequently requested by a letter dated May 31, 2007, to conduct a concurrent audit of the OC, but it was only thereafter that the CAG commenced an audit of the CAG for the first time, that too only from November 2008.
The CAG, in their defence, has told NDTV that when to take up an audit is the sole prerogative of the CAG. However, CAG Act 1971 Section 14 clearly states that when the government grants to any authority or body funds not less than Rs 25 lakh, the CAG shall conduct an audit of all the receipts and expenditures of that body. The money released to the CWG OC in between May 2004 and November 2008 was a total of Rs 220 crore.