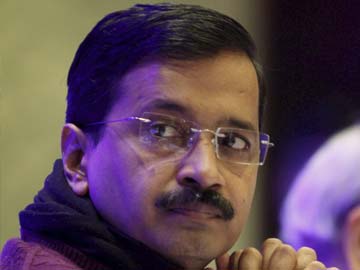 New Delhi:
After Aam Aadmi Party (AAP) chief
Arvind Kejriwal
and party leader Shazia Ilmi wrongly quoted a report from global anti-corruption watchdog Transparency International to claim that corruption has declined in Delhi, AAP today issued a clarification stating it was "misinformed" about the survey.
"Aam Admi party leader Shazia Ilmi learnt about a survey that showed a dramatic fall in the levels of corruption in Delhi after Aam Aadmi Party government came to power. Since the information came from someone who was an employee of Transparency International, she (Ilmi) assumed that it was a Transparency International survey," a statement by the party said.
After Ms Ilmi's statement to a newspaper, Mr Kerjiwal, in his speech at the Confederation of Indian Industry (CII) yesterday, had said that corruption cases have fallen drastically in Delhi after the party came to power. (
Watch: Arvind Kejriwal's full speech at CII
)
"Since then we have come to know that the said survey had no connection with Transparency International and the source of Shazia Ilmi's information had quit Transparency International by then. We regret this error," the statement added.
AAP's clarification came after Transparency International denied conducting such a survey in the national capital.
"The information shared by Ms Shazia Ilmi is factually incorrect. We have not undertaken any study on corruption in Delhi and so there is no question of any such published or unpublished report," Ashutosh Kumar Mishra, Executive Director Transparency International India, said in a press statement.
Ms Ilmi, however, said that an independent agency had conducted a survey which states that corruption has gone down in Delhi after AAP formed government.
"There is indeed a study done by an independent agency asserting that Delhi was cleaner and less corrupt in AKs 49 days..It will be out soon," she tweeted.