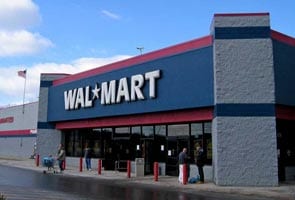 Washington/New Delhi:
In India, a new controversy has erupted over the decision to open up the vast retail sector to foreign supermarkets.
In the US, Wal-Mart has disclosed that it spent 25 million dollars or Rs 125 crores in the last four years on lobbying for various projects including "enhanced market access for investment in India."
The main opposition BJP said today that because lobbying is illegal in India, an inquiry must be conducted on the basis of the US report. "It appears as if a bribe was given...who was bribed? The government must explain," said BJP leader Ravi Shankar Prasad in Parliament today.
"These allegations are entirely false. In accordance with US law, US companies are required to disclose the issues and expenditures associated with lobbying on a quarterly basis. The expenditures are a compilation of expenses associated with staff, association dues, consultants, and contributions spent in the United States. Our Washington office naturally had discussions with US government officials about a range of trade and investment issues that impact our businesses in the US and worldwide and disclosed this in accordance with the law," said a spokesperson for Bharti Wal-mart.
(Read)
The government has rejected demands by opposition parties including the Left for an inquiry into whether the lobbying extended to government officials. "What can we do if Wal-mart lobbies in the US?" asked minister V Narayansamy. He added, "If the BJP wants to raise it, they can raise it in US."
Last week, the government won a vote in Parliament on its decision to allow Foreign Direct Investment or FDI in retail. That law was introduced by the government in September.
Parliamentary approval was not needed for the new policy, but the opposition refused to let Parliament function till the government's decision was tested with a vote.
The Prime Minister staked his government in September by allowing FDI in retail as a symbol of his commitment to major economic reforms. Key ally Mamata Banerjee quit the ruling coalition over his decision. Her Trinamool Congress and other parties said that FDI in retail was introduced as a law after the government was reduced to a minority, and must therefore be put to a test in Parliament.